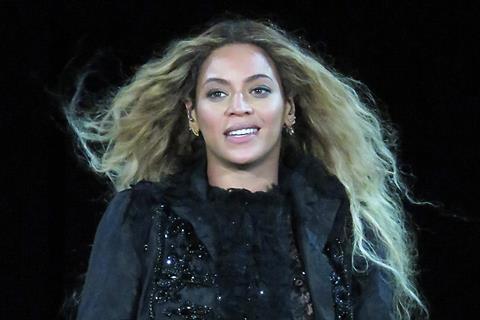 The principal cast for Disney's live-action update of The Lion King, directed by Jon Favreu, has been confirmed by Disney.
Joining the previously announced Donald Glover (Simba) and James Earl Jones (reprising his role as Mafasa) is Beyoncé Knowles-Carter, who will play love interest Nala. She confirmed the news on her Facebook page.
Rounding out the cast is Chiwetel Ejiofor as villain Scar; John Kani plays baboon Rafiki; John Oliver is Zazu; Seth Rogen is Pumba and Billy Eichner is meerkat Timon.
Alfre Woodard plays Simba's mother Sarabi; JD McCrary is young Simba and Shahadi Wright Joseph is the young Nala.
Florence Kasumba, Eric André and Keegan-Michael Key also join the cast.
"It is a director's dream to assemble a talented team like this to bring this classic story to life," said Favreau.
Favreau produces alongside Jeffrey Silver and Karen Gilchrist. Jeff Nathanson penned the screenplay based on the 1994 screenplay by Irene Mecchi, Jonathan Roberts and Linda Woolverton.
Tom Peitzman and Thomas Schumacher are executive producers, and John Bartnicki is co-producer. Avatar's Rob Legato is the visual effects supervisor.
The Lion King is set for release worldwide in Summer 2019.