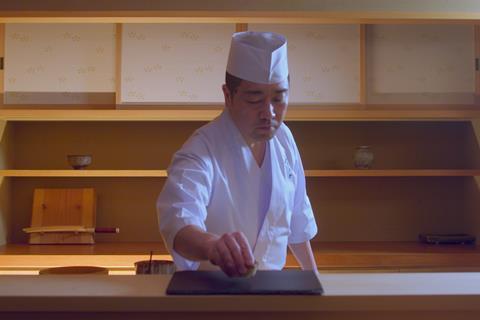 Japan's Gaga has picked up world sales rights to Toshimichi Saito's debut feature The Pursuit of Perfection, ahead of the film's world premiere at the San Sebastian Film Festival this month.
The feature documentary will launch in the food-themed Culinary Zinema strand.
The Pursuit of Perfection aims to explore the truth behind Japan's unique and sophisticated food culture through focusing on four of the country's leading chefs.
It is produced by Akihiko Yose, for AOI Pro. Inc., which has credits including Hirokazu Kore-eda's Palme d'Or winner Shoplifters.
All Culinary Zinema titles debut with a themed dinner related to the subject; The Pursuit of Perfection will play on September 23, with a dinner at the Basque Culinary Center prepared by chefs Yong Wu Nagahira of Madrid restaurant Ikigay, and Cristina Lirola of the Basque Culinary Center.
The Pursuit of Perfection is Saito's first feature title, after shorts including 2014 Raindance Film Festival selection A Warm Spell. He has also worked as an assistant editor for Spike Lee.
San Sebastian Film Festival will run from September 17 to 25; the festival will open with Zhang Yimou's Chinese period drama One Second.