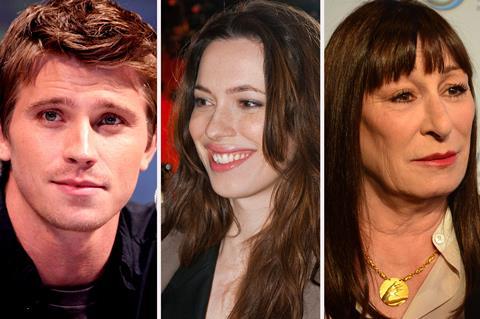 Producer Cassian Elwes has found his next project with his Mudbound lead Garrett Hedlund, who is in talks alongside Rebecca Hall and Anjelica Huston to star in the drama Utopia Road.
Nadine de Barros and her Fortitude International team are introducing AFM buyers to the drama, which is scheduled to start shooting in Louisiana on November 15. Elwes represents US rights.
Visual artist Rosson Crow will make her feature directorial debut from a screenplay by author Karolina Waclawiak, who co-wrote the screenplay for Tribeca 2016 selection AWOL.
Utopia Road centres on Sissy, an aging televangelist who aspires to become a household name. When a drifter played by Hall turns up they plan to conquer the world just as Sissy's estranged preacher son reappears on the scene, forcing Sissy to question whether the sacrifices she made for her career were worth the effort.
Hall stars in recent Toronto premiere Professor Marston And The Wonder Women, while Huston's credits include The Royal Tenenbaums and The Addams Family.
Hedlund stars in Mudbound, Dee Rees' postwar race drama that Netflix will debut on Nov 17 ahead of a strong awards push.
Fortitude International and Elwes are also collaborating on JT Leroy starring Kristen Stewart and Jim Sturgess, which shot over the summer, partly in Cannes.