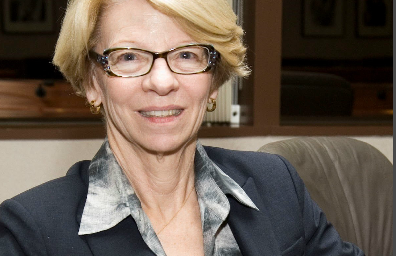 A state of the industry conversation between IFTA president and CEO Jean Prewitt and MPAA chairman Charles Rivkin will open the Global Perspective Conference during this year's AFM.
The market, which runs from October 31-November 7 in Santa Monica, hosts an expanded industry programme that includes roundtables, workshops and spotlight events featuring industry experts.
The five-day Conference Series anchors the industry line-up and kicks off on November 2 with the half-day Global Perspective Conference, followed by two panel sessions involving high-level producers, financiers, buyers and distributors to discuss how the marketplace is evolving.
New to the line-up is a half-day conference dedicated to blockchain set for November 3 moderated by Pepperdine professor and Forbes.
The AFM roundtables will take place at Le Merigot Hotel, and cover such topics as: investing in gender diversity (presented in partnership with Reframe); using IP to increase visibility of LGBTQ characters (with Outfest); boosting a micro-budget (with Slamdance); what makes a horror film work (with Dread Central); and producing passion documentaries (moderated by KCRW's Matt Holzman).
"AFM is the perfect environment for international experts, leaders and visionaries to engage in discussions and debates," said AFM managing director Jonathan Wolf. "Our expanded programming of more than 40 sessions will address the topics most important to AFM's global participants."
The Writer's Workshops will return to AFM for its second year, and the array of Spotlight Events will cover distribution in China, and working with the US Guilds, alongside returning conferences on pitch, finance, production, and distribution.