Eastern European productions are struggling in Germany due to a crowded marketplace.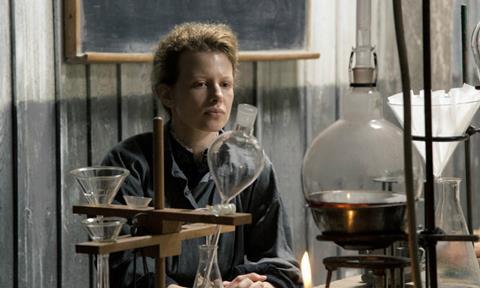 At a Sarajevo Film Festival CineLink panel on Tuesday (Aug 15), three representatives of the German film industry discussed the challenges facing regional producers who are attempting to set up their projects as co-productions with Germany.
The speakers offering insight into the current situation were the heads of three German funds: Brigitta Manthey of the Medienboard Berlin-Brandenburg, Malika Rabahallah from the Filmförderung Hamburg Schleswig-Holstein, and Claas Danielsen of the Mitteldeutsche Medienförderung (MDM).
Germany remains one of the most important and desirable partners for co-productions in Southeast Europe, the panel admitted, but a crowded marketplace has left those co-productions looking largely undesirable for distributors.
Manthey highlighted the example that only one Eastern European-produced film with Germany as a minority co-producer reached the top 100 of the German box office in 2016 – Poland's Marie Curie: The Courage Of Knowledge.
"It is getting more difficult to get your co-production done with our country [Germany], because we have so many movies in the theatres," commented Rabahallah.
"When a German producer comes to us with a co-production with a smaller country, we tell them we would love them to have a distributor or a broadcaster attached first.
"Your film may screen at many festivals, but we want the audiences in our region who watch films in their local theatres or at home on TV to see the movies that we co-produce. And it is very difficult now to find a distributor for a film like that, even if it is a very small release."
More co-operation
A producer from an Eastern European territory may look to attach a German broadcaster to their project, which the panel said could be helpful, though usually the broadcaster will want to have input on the creative process behind the film.
However, Rabahallah said that this was not necessarily a bad thing.
"You have to be positive about this, because they are making the movie with you, and they know what people want to see," she said.
Danielsen, who recently replaced Manfred Schmidt as the head of MDM, suggested that there were still strong ties between Germany and the Eastern European region:
"Our film fund is located in the former East Germany, and the experience of people in our region is very similar to the experience of transition in other Eastern European countries. That's why we still are and always will be open to co-productions with Central and Eastern Europe."
"That's why we go to all the big co-production markets in Central and Eastern Europe," he added.
Advice
The speakers wrapped the session by providing some advice on what could make for a more attracting co-production proposition.
"Do not make a pudding out of the script in order to tap into our funds, like adding characters that live in Germany," Manthey warned.
"Post-production is a good solution for you guys, we know you do not want to shoot in our country if you don't have to because it's more expensive, and because you are telling us your stories," suggested Rabahallah.