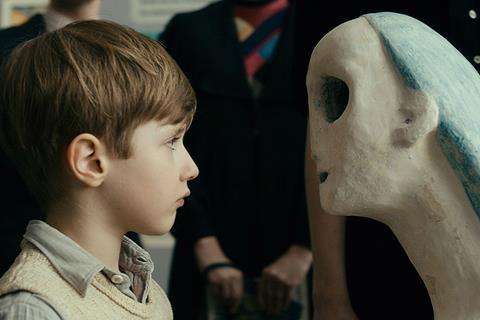 Florian Henckel von Donnersmarck's Never Look Away (Werk Ohne Autor) has been selected as Germany's entry for the best foreign language film Oscar in 2019.
The film was chosen by a nine-person jury, headed by Moritz Hemminger of the Association of German Film Exporters, from eleven submissions.
This marks the second time von Donnersmarck has been put forward for the foreign language film award; he won the prize in 2007 for Cold War spy drama The Lives Of Others.
Since its first submission as a united nation for the 1991 awards, Germany has 10 nominations in this category, with one other victory for Caroline Link's Nowhere In Africa in 2003.
Never Look Away has its world premiere on Tuesday September 4 in Competition at Venice Film Festival.
Inspired by true events, the film covers several turbulent periods of German history in the 20th century, as art student Kurt Barnert (Tom Schilling) falls in love with fellow student Ellie Seeband (Paula Beer). Her father Carl (Sebastian Koch), a celebrated medical professor, does all he can to destroy the relationship; but their fates are already connected through a crime he committed years before.
It is a Pergamon Films and Wiedemann & Berg Film production, with producers Jan Mojto, Quirin Berg, von Donnersmarck, Max Wiedemann and Christiane Henckel von Donnersmarck.
Sales agent and co-producer Beta Cinema has already sold the title to over 60 territories, including Spain, Italy, France, the UK and Latin America. Sony Pictures Classics will release in the US, with Walt Disney Studios Motion Pictures Germany handling the German release.
The jury that selected Never Look Away commented, ""With great epic breadth, Never Look Away tells a moving story of an artist's fate in post-war Germany, in a time where it was difficult to find one's own artistic language. Supported by a terrific ensemble of actors, the film has great poetic moments and poses an essential question which is still relevant today: Finding one's own stance."
The German submission is chosen via a selection committee of representatives from eight different cinema trade associations. Advisory body German Films acts as the umbrella association, although is not represented on the committee.
The updated list of submissions to the foreign language award is available here; titles submitted so far include Belgium's Girl, Japan's Shoplifters and the UK's I Am Not A Witch.