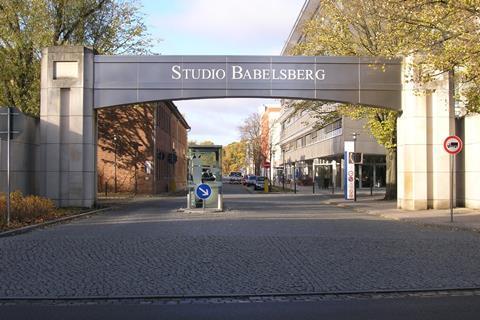 TPG Real Estate Partners (TREP), the real estate arm of the global investment firm TPG, is set to acquire a majority stake in Germany's Studio Babelsberg, one of the biggest studio facilities in Europe.
In the last two years, the 21-stage complex on the outskirts of Berlin has hosted the high-profile shoots of Warner Bros' The Matrix Resurrections, Columbia Pictures' Uncharted, staring Tom Holland, Lionsgate and Summit's John Wick 4 as well as Studiocanal's Liam Neeson thriller Retribution which is now in production.
In addition, this year has seen the Babelsberg's 15,000 square metre Metropolitan Backlot house the fourth season of X-Filme's Babylon Berlin, which also shot at locations throughout Berlin and North Rhine-Westphalia.
As both competition and demand for studio space in Europe intensifies, the investment will enable Studio Babelsberg greatly increase its capacity, said studio heads Carl Woebcken and Christoph Fisser. "TREP's network and financing capabilities as well as Studio Babelsberg's solid business foundation will strengthen our position globally as a leading production hub in Europe," they said in a statement. "Together, we want to expand our operations and secure investments in new technologies and production methods."
Roland Folz, chair of the studio's supervisory board, added: "TREP's investment will make the company even more competitive in the future."
Work is presently underway at the studio on the purpose-built Dark Bay virtual production studio, created for Netflix mystery series 1899.
As part of an agreement concluded between TREP and the studio, a public offer will be made to all of the company's shareholders in the coming week.
TREP's various interests include investments in amusement parks, sports stadiums, cinemas and other entertainment venues, the Studio Babelsberg deal is understood to be the firm's first stake in a studio facility.