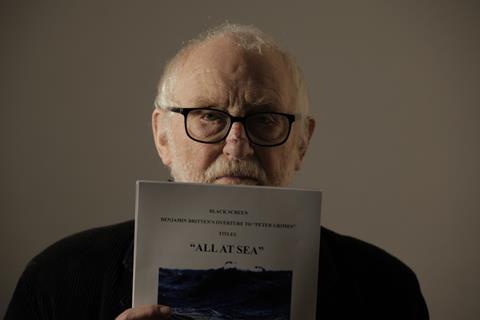 Get Carter director Mike Hodges is directing a biographical documentary feature for the UK's Hurricane Films in collaboration with Edge Hill University's Institute for Creative Enterprise (ICE) in Lancashire.
All At Sea will reflect on the UK director's life and career, following the template of Hurricane's acclaimed 2008 documentary Of Time And The City - Terence Davies' auto-biographical visual poem.
The film will follow Hodges' time at sea during his UK National Service on minesweepers in the Royal Navy; and the subsequent years "drifting" before working on TV's World in Action. His diverse film career that followed includes Get Carter, Flash Gordon and Croupier.
Liverpool-based Hurricane, whose credits also include A Quiet Passion, Prayer Before Dawn and Sometimes, Always Never, has financed the film's development. The partnership with ICE and Edge Hill University, which are based in Omskirk in Lancashire, will involve Hodges collaborating with Hurricane's in-house editor Graeme Hanks (Unsung Hero: The Jack Jones Story) and Hurricane's development team to research and source archive material – as well as shooting original footage.
A group of Edge Hill undergraduates will shadow the process, as well as being mentored by the production team.
Hodges said, "I'm 87 now and having to navigate my way through these last years is proving every bit as bizarre as the rest of my life. Passing on my experiences of filmmaking to the students of Edge Hill University will be yet another pleasure I will relish."
Hurricane Films co-owner and the film's producer Roy Boulter said, "Receiving financial support from ICE will allow us to get to a locked picture, so that we can screen to a host of already interested sale agents and distributors."
Fellow Hurricane co-owner and fellow producer Solon Papadopoulos added, "Getting support for reflective, arthouse documentaries has always been challenging, so finding an innovative university with the foresight to engage with the film industry in such a meaningful way will be rewarding for both parties."