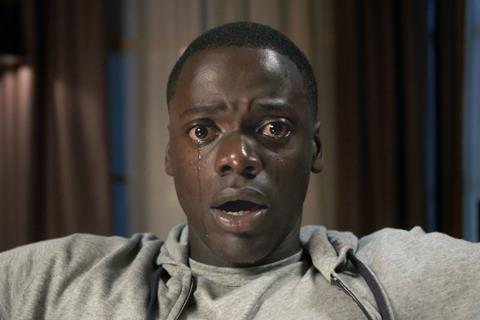 Writers Guild Of America (WGA) has anointed Jordan Peele's Get Out the best screenplay of its top 101 of the 21st century so far in a list that contains no female writers in the top 10.
Charlie Kaufman's screenplay for Eternal Sunshine Of The Spotless Mind based on a story by Kaufman, Michel Gondry and Pierre Bismuth came second, while Aaron Sorkin's script for The Social Network based on Ben Mezrich's book The Accidental Billionaires ranked third.
Rounding out the top five are Parasite by Bong Joon Ho and Han Jin Won from a story by Bong, and No Country For Old Men written by Joel Coen and Ethan Coen based on Cormac McCarthy's novel.
The screenplays ranked six through 10 are: Moonlight (Barry Jenkins from a story by Tarell Alvin McCraney); There Will Be Blood (Paul Thomas Anderson based on the novel Oil! by Upton Sinclair); Inglourious Basterds (Quentin Tarantino): Almost Famous (Cameron Crowe); and Memento (Christopher Nolan, based on the short story by Jonathan Nolan.
The first screenplay by women on the list ranks 12th and comes for Bridesmaids by Annie Mumulo and Kristen Wiig. After Parasite the next highest ranking screenplay not in the English language is Guillermo del Toro's Pan's Labyrinth at number 36.
Aaron Mendelsohn, chair of WGAW's publicity and marketing committee which conceived of the list, said the 101 choices demonstrated how screenwriting had "evolved and diversified since the 20th century".