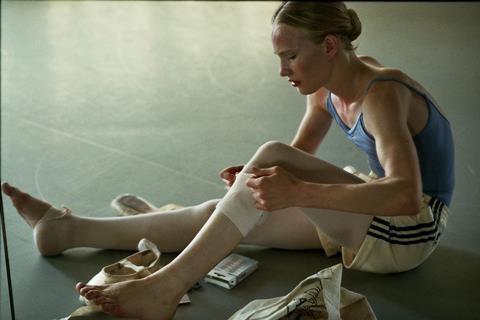 Lukas Dhont's Girl won the Golden Eye for best international feature film at this year's Zurich Film Festival (26 Sept - 7 Oct).
The film, about a 15-year-old transgender girl studying at a prestigious Belgian dance academy, premiered in the Un Certain Regard section at the 2018 Cannes Film Festival, where it won the Caméra d'Or award for best first feature, as well as the Queer Palm. It is the Belgian submission for the 2019 Oscars.
Heartbound by Janus Metz and Sine Plambech won the international documentary film prize. Both international awards come with a CHF25,000 ($25,218) cash prize.
L'animale by Katharina Mückstein won the Focus: Switzerland, Germany, Austria award, which comes with a CHF 20,000 ($20,174) cash prize.
Gustav Möller's The Guilty won the critics' choice award, voted for by the Swiss Association of Film Journalists for the best debut feature in the competition section.
The Danish film previously won the world cinema audience award at Sundance and the audience prize in Rotterdam.
The full list of winners is below.
Zurich competition winners
International Feature Film Competition
Girl (Belgium, Netherlands) - Lukas Dhont
Special Mention - Shéhérazade (France) - Jean-Bernard Marlin
International Documentary Film Competition
Heartbound (Denmark, Sweden, Netherlands) - Janus Metz and Sine Plambech
Special Mention - Minding The Gap (USA) - Bing Liu
Focus: Switzerland, Germany, Austria
L'animale (Austria) - Katharina Mückstein
Special Mention - Der Läufer (Switzerland) - Hannes Baumgartner and Welcome To Sodom (Austria) - Florian Weigensamer and Christian Krönes
Emerging Swiss Talent Award
Walden (Switzerland) - Daniel Zimmermann
Critics' Choice Award
The Guilty by Gustav Möller (Denmark)
Audience Award
Cold November by Ismet Sijarina (Kosovo, Albania, Macedonia)
Kids Jury Award for Best Children's Film
Los Bando by Christian Lo (Norway, Sweden)
Audience Award ZFF for Kids
Raoul Taburin by Pierre Godeau (France, Belgium)
Treatment Competition Award
Maurizius Staerkle Drux and Lenz Baumann and their project C.O.D.A. – Child Of Deaf Adults (Switzerland)