Global Screen sells 3D animation feature The 7th Dwarf to the US, UK, Australia and Italy, among others.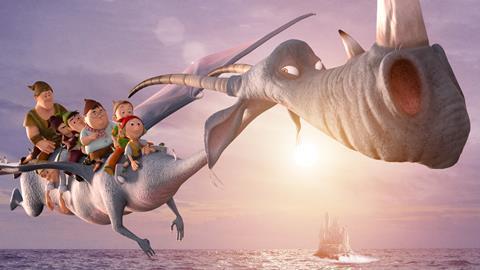 Munich-based Global Screen has sold 3D animation movie The 7th Dwarf to the US (Shout! Factory), UK (Signature Entertainment) and Australia (Rialto Distribution) as well as Italy (Italian International Film), Spain (Flins & Piniculas) and Portugal (PRIS Audiovisuais).
With an offer from France on the table, almost all key territories have been sold so far, according to Global Screen.
Previously announced deals include China (H.G.C. Entertainment), Czech Republic and Slovakia (AQS), Indonesia (PT Media Bermutu), South Korea (SANE Company), Turkey (Medyavizyon), Poland (Kino Swiat), Latin America (Swen), Benelux (Just Bridge), the Middle East (Italia Film), CIS and the Baltic states (Rekiston Enterprises).
The film centres on Bobo, the youngest of the legendary seven dwarves, who accidentally pricks Princess Rose (aka Sleeping Beauty) and sends the kingdom into a century-long slumber. Bobo and the other six dwarves must travel into the future in order to revive Rose.
It was made by 7 Dwarves Animation Company in co-production with Cinemendo, Erfttal Film- & Fernsehproduktion, CC Medienproduktion, TransWaal Film, VIP Medienfonds 2 / VIP Medienfonds 4B, Rialto Film, MCC Independent, Universal Pictures Productions.
Released on Sept 25 by Universal and 3 Freunde Filmverleih Germany on 550 prints, it currently ranks in 11th position at the German box office.