Feature is based on Orhan Pamuk's novel The Museum Of Innocence.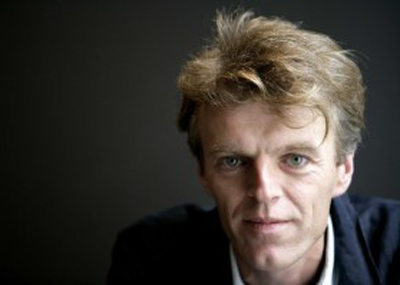 Janine Marmot's Hot Property Film is readying Grant Gee-directed Innocence Of Memories and is set to unveil the film at an autumn festival.
The Match Factory is handling sales of the feature, based on Orhan Pamuk's acclaimed book, The Museum Of Innocence.
Marmot confirmed that Italian distribution rights have now gone to the film's co-producers, In Between Art Film and Vivo Film.
Producing alongside Marmot is Keith Griffiths of Illuminations Films.
Nobel Prize winner Pamuk has provided original narration for the film, which is in the final stages of completion. Pamuk also appears on screen. The film was shot entirely in Istanbul.
Gee is best known for directing music videos for the likes of Radiohead and Blur.
Brand New-U
Marmot will be at the Edinburgh International Film Festival (EIFF) this weekend for the world premiere of Simon Pummell's Brand New-U.
"This will be its first outing to the public and we hope to gte a UK distributor on board following its screening," Marmot told ScreenDaily.
The film is sold by Match Factory. Marmot bills it as a feature which, like Under The Skin, is breaking boundaries between sci-fi and arthouse.
The Hot Property boss is also hatching various other new projects with Pummell. These include Pummell's adaptation of William Gibson short story Dogfight.
"It's our company fulfilling its name. We have a hot property now and are getting approaches from all sorts of people," said Marmot of the film, which has been generating interest, partly on the basis of Gibson's name and cult status.
Hot Property has been developing the project, set in the world of illegal internet gambling.
Underlying its appetite for upscale literary adaptations as well as genre fare, Hot Property is also now working on a film adaptation of The Edible Woman, the first novel by renowned Canadian novelist Margaret Atwood.
Set in Toronto in the mid-1960s, the film tells the story of young Marian McAlpin, whose safe, carefully built world includes a promising career, a good circle of friends and marriage with her boyfriend, Peter. When a young, eccentric English student comes to town and challenges her way of living, she is forced to question everything she always thought she wanted.
The film, being put together as a Canadian-UK coproduction, is to be directed by Francine Zuckerman and has Telefilm Canada support. Marmot is producing alongside Judy Holm.
Another new project from the prolific writer-director Pummell is The Hitchcock Code, a high concept thriller.