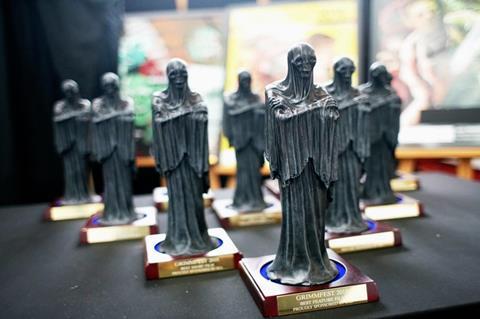 Manchester genre festival Grimmfest has launched a new work-in-progress award for its 2019 edition (October 3-6).
The award, given in association with London-based sales agency Film Seekers, is open to genre feature films that are in production or post-production but not yet completed.
The winning title will receive £20,000 of post-production services, plus an offer for international sales representation by Film Seekers. Screen is also supporting the award with a year's subscription given to the winning filmmaker.
Upon completion, the winning title will be screened at a future edition of Grimmfest.
Submissions are now open, accepted via the festival's FilmFreeway online platform. Filmmakers must submit a 10-15 minute proof of concept teaser from their project for consideration.
The festival is partnering with producer and financier Michael Laundon again to offer the winners of best feature film and best director £40,000 in post-production services each to use against a future film production.
It will also team with Horror Channel again in presenting the Lifetime Achievement award to a person who has worked extensively in genre film. Barbara Crampton, winner of the 2018 award, will head the Grimmfest awards jury in 2019.
Issa López's dark fairy tale Tigers Are Not Afraid won four prizes at last year's event, including best feature.