The Sacha Baron Cohen comedy pipped Gerard Butler's action sequel to first place.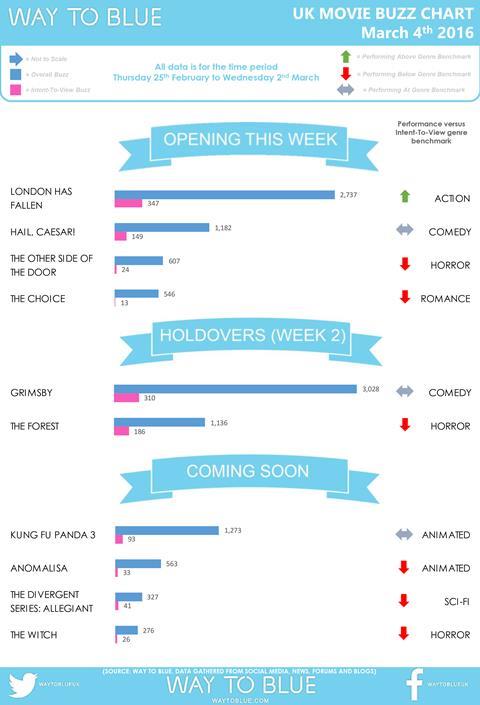 Sacha Baron Cohen and Mark Strong-starring Grimsby topped this week's buzz chart, according to marketing agency Way To Blue.
The comedy racked up 3,028 comments across social media, news, forums and blogs, though only 310 of those registered an intent to view the film.
New-opener London Has Fallen, the Gerard Butler-starring sequel to 2013's action film Olympus Has Fallen, was just shy in second, clocking 2,737 mentions with 347 expressing intent to view.
Elsewhere, the Coen Brothers' Hail Caesar! generated 1,182 mentions, 149 of which expressed intent to view, ahead of its release this weekend.
Kung Fu Panda 3 was the most mentioned title on the horizon, receiving 1,273 mentions, with 93 registering intent to view.