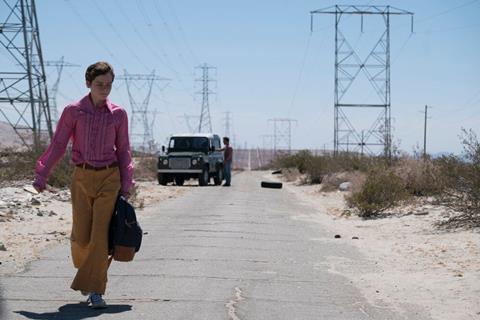 Grindstone Entertainment Group has acquired North American rights from Spotlight Pictures to American Exit starring Dane Cook in a deal negotiated in Cannes.
The film, written and directed by Ingo Vollkammer and Tim McCann, will be distributed through Lionsgate Home Entertainment.
American Exit is based on the true story of a dying California man's attempt to reconnect and bond with his estranged son. The feature also stars Levi Miller, John Savage, and Udo Kier.
Vollkammer and McCann serve as producers on the film, along with Jennifer Konawal, Ross Kohn, and Nancy Leopardi. LA-based Cosmopolis Entertainment fully financed the project.
"Dane Cook is at his best in American Exit," Grindstone's Stan Wertlieb said. "Based on a true story, this touching film has Dane and terrific young actor, Levi Miller in a father/son action journey that tugs at the heart. A powerful film with remarkable performances."
"I'm very proud that our movie will be released by Grindstone through Lionsgate Home Entertainment for many to see it," Vollkammer said. "This captivating father son story carries a very universal message. When there's a point of no return, there's no time to waste on regrets, but make a difference to the ones you leave behind."
The deal was negotiated between Spotlight Pictures CEO Matt McCombs and Wertlieb for Grindstone.