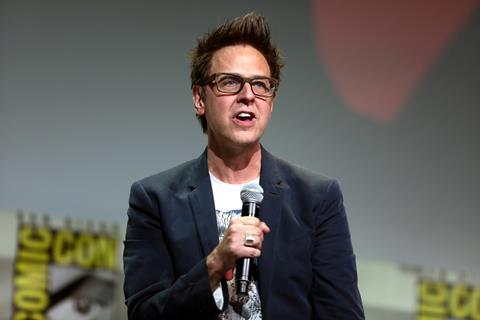 The cast of the Guardians Of The Galaxy films have issued a joint statement supporting director James Gunn, who was fired by Disney last week.
Gunn, who directed the first two Guardians, was removed from Guardians Of The Galaxy Vol. 3 after several offensive social media posts, some of which included jokes about rape and paedophilia, were brought to light by a conservative US news site.
Now cast members Chris Pratt, Zoe Saldana, Bradley Cooper, Dave Bautista, Karen Gillan, Vin Diesel, Sean Gunn, Pom Klementiff and Michael Rooker have co-signed a statement in support of Gunn.
"We fully support James Gunn," it reads. "We were all shocked by his abrupt firing last week and have intentionally waited these ten days to respond in order to think, pray, listen and discuss."
It adds: "In that time we've been encouraged by the outpouring of support from fans and members of the media who wish to see James reinstated as director of Volume 3 as well as discouraged by those so easily duped into believing the many outlandish conspiracy theories surrounding him."
Pratt added on Twitter: "Although I don't support James Gunn's inappropriate jokes from years ago, he is a good man. I'd personally love to see him reinstated as director of Volume 3."
The full statement, which was shared on the twitter accounts of Pratt and Saldana, is below: