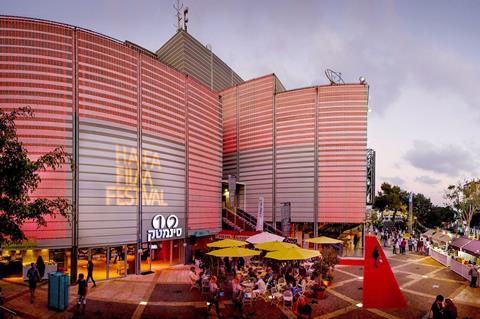 The Haifa International Film Festival (September 22-October 1) has responded to reports that Israeli Culture Minister Miri Regev is calling for its state funding to be re-examined over films in its 34th edition line-up she deems could "harm Israel".
In an official statement sent to Screen, the board of management said that both the pre-selection process and final selection decisions had been undertaken by different independent committees of selectors.
"The Festival's management is not entitled to intervene in the decisions of the nominating committees for understandable reasons," read the statement.
"Intervening in the artistic programme due to political considerations contravenes the principles of freedom of expression and creativity. Such intervention could be a slippery slope leading to the silencing of voices."
According to Israeli media, two films have raised Regev's hackles: Daniel Wachsmann's feature-length drama Acre Dreams, which premieres in the Israeli Feature Competition, and the short film Out which is in the Israeli Shorts Competition.
The festival management statement noted that Alon Sahar's Out – following a right-wing activist who infiltrates a human rights group and tries to discredit its reputation– was submitted to the festival by Tel Aviv University's respected Film and TV Department, or Steve Tisch School of Film and Television.
"The film Out is a student film that was produced in the framework of Tel Aviv University's film department and was chosen by the university to represent the film department in the short film competition at the Festival," said the statement.
Haifa artistic director Pnina Blayer said the festival screening of both Acre Dreams and Out would go ahead as scheduled.
Regev is reported to have written to Israeli Finance Minister Moshe Kahlon, demanding his ministry re-appraise state funding for Haifa, saying it may have broken the law by programming films that undermined "Israeli values and symbols".

Blayer told Screen she had not been contacted by the Ministry of Finance and was "not worried" by reports that funding could be cut.