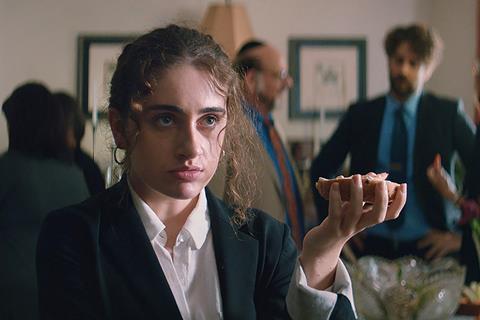 HBO is developing a half-hour series based on Emma Seligman's Shiva Baby, produced by Adam McKay's Hyperobject Industries.
Titled Sugar, the series will follow a young woman in New York who balances her neurotic Jewish family with her life as a college sugar baby.
The pilot will be written, directed and executive produced by Canadian filmmaker Seligman, who made her feature debut with Shiva Baby, which was selected for SXSW, Toronto and Outfest in 2020.
Also executive producing is McKay and Betsy Koch for Hyperobject Industries. McKay is the director of The Big Short and Vice, whose upcoming Netflix comedy, Don't Look Up, stars Jennifer Lawrence, Leonardo DiCaprio and Meryl Streep.
Shiva Baby was released by Utopia in the US on April 2, which has also sold the comedy to HBO. It has also been picked up by Mubi for the UK, Germany, Latin America, India and Turkey. Mubi today announced it would release the film on its platform on June 11.
The film stars Rachel Sennott, Fred Melamed, Polly Draper, and Dianna Agron in the story of secrets that erupt at a Jewish funeral.
Seligman and Sennott will also reunite to co-write feature film Bottoms for Orion Pictures, with Seligman directing and Sennott starring. The film, which follows two unpopular queer girls who start a fight club to have sex before they graduate, will be produced by Brownstone Production's Elizabeth Banks, Max Handelman and Alison Small.