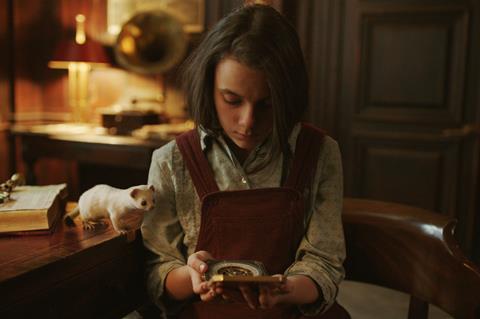 HBO's international co-production strategy – and its appetite for non-English language drama – will not change with the launch of the HBO Max streaming service, even if the service, set to launch in the US next spring, eventually goes international.
That was the word from HBO programming president Casey Bloys speaking to Screen at this week's Television Critics Association (TCA) press event in Los Angeles. The premium US cable network, set to become the core of WarnerMedia's HBO Max offering, used the event to preview series including His Dark Materials, its latest co-production with the BBC, and Our Boys, a Hebrew and Arabic-language drama series made with Israel's Keshet Studios.
"The programming choices where it's [an English-language] co-production or something like My Brilliant Friend [the Italian-language series produced by HBO with RAI Fiction] or Our Boys are driven more by creative taste than any sort of international expansion plans," Bloys stressed when asked whether global growth might make HBO want to retain more international rights in future or take on more non-English projects with international audiences in mind.
So far, WarnerMedia has only announced a US launch for the HBO Max service, though at a TCA event in February, WarnerMedia direct-to-consumer chief content officer Kevin Reilly said that eventually, "You can expect that it will be an international service."
Bloys said that international co-production – which also provided HBO with multiple Emmy nominee Chernobyl, made with Sky – has been "additive" to his network's increase in programming output, as this year's slate has expanded from around 100 to 150 hours. But it is done on an "opportunistic" basis: "We have good relationships with Sky and the BBC," Bloys said. "We're in business with people they like, they're in business with people we like, so it's been a very organic process. And it's really case by case."
Non-English-language series are taken on "where creatively we find it interesting," Bloys explained. "As pieces of a mosaic I think it's interesting," he said, noting that the percentage of such series on HBO is likely to remain "relatively small." He added, "Whether HBO Max goes international or not doesn't change that calculation."
Other upcoming co-productions linking HBO with international partners include Helen Mirren mini-series Catherine The Great, which originated with Sky, and Paolo Sorrentino's The New Pope, made with Sky and Canal+ and reportedly set for a premiere at next month's Venice Film Festival.
During HBO's TCA panel for His Dark Materials, the Philip Pullman fantasy book series adaptation already ordered for two seasons of eight episodes each, executive producer Jane Tranter from Wales-based Bad Wolf described the series as a "quintessential" HBO-BBC co-production.
"We started with the BBC because Sir Philip Pullman is a national treasure," said Tranter. "The books are highly regarded pieces of literature and it felt right that they should have a place in the UK with one of its broadcasters."
At the same time, Tranter continued, "it felt to us that we have premium cable performances, we have premium cable production values. And that sense of glorious eccentricity to His Dark Materials… felt very HBO. Bad Wolf works a lot with HBO and it just felt natural."