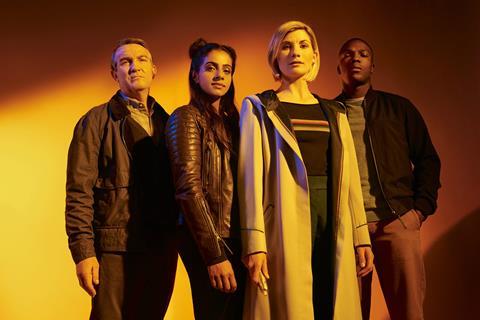 In one of its first big licensing deals for non-WarnerMedia content, upcoming streaming service HBO Max has secured exclusive US streaming rights to the current version of classic BBC series Doctor Who.
When it launches in the spring of 2020, HBO Max will offer subscribers the 11 seasons of the sci-fi series as it was re-launched in 2005. The WarnerMedia streaming service will also be the exclusive US SVOD home for future seasons of the series after they air on US linear cable channel BBC America.
The sci-fi series previously streamed in the US under deals with Netflix and Hulu. Most recently, the BBC signed an exclusive US subscription streaming deal for the series with Amazon Prime Video in March 2016.
In addition to Doctor Who, HBO Max has licensed 700 episodes of other BBC series including the UK version of The Office, Top Gear, Luther, and The Honorable Woman.
The BBC shows will join WarnerMedia library shows on HBO Max, which expects to offer around 10,000 hours of programming when it launches in the US next year, including content from HBO, Warner Bros, New Line, DC, CNN, TNT, TBS, truTV, The CW, Turner Classic Movies, Cartoon Network and Looney Tunes.
Kevin Reilly, HBO Max chief content officer, commented: "Doctor Who is one of television's all-time, most beloved series, on both sides of the pond, and we are happy to be the exclusive streaming stewards for this BBC gem. Another series to further define the high-quality content experience consumers can expect from HBO Max."
Nigel Gaines, interim president of BBC Studios – Americas, added: "As any Doctor Who fan knows, the iconic Tardis is 'bigger on the inside' – and it's a good thing because the Tardis is about to welcome a whole new slew of fans coming to the show through this deal with HBO Max. HBO Max's ambitious content line-up is the perfect complement to the Doctor Who global franchise, in addition to some of our most award-winning and game-changing UK dramas and comedies."