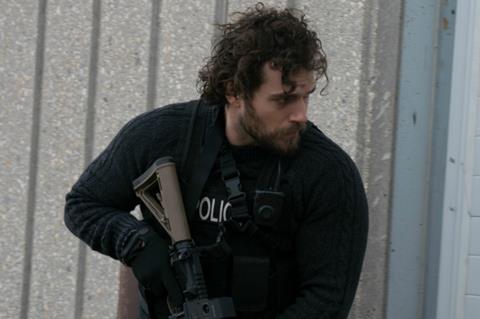 Saban Films has acquired US rights to psychological thriller Nomis starring Henry Cavill and Ben Kingsley, directed by feature debutant David Raymond.
Nomis received its world premiere as the closing night film at the Los Angeles Film Festival and stars Cavill as a world-weary police officer investigating female abductions and murders linked to an online predator. As the case unravels, he teams up with local vigilante (Kingsley).
Rounding out the key cast are Alexandra Daddario, Stanley Tucci, Minka Kelly, and Nathan Fillion. Raymond wrote the screenplay, and produced alongside Robert Ogden Barnum, Arise Pictures' Chris Pettit, and Buffalo Gals' Jeff Beesley, and Rick Dugdale.
Saban Films' Bill Bromiley said, "This is a beautifully crafted tension-filled thriller with a cast that, undeniably, our audiences will love. Nomis is a fun and entertaining ride and we're very excited to be on board."
Fortitude International is handling international rights. Bromiley and Jonathan Saba negotiated the deal for Saban Films with CAA on behalf of the filmmakers.
Saban Films announced at the AFM acquisitions of The Haunting Of Sharon Tate starring Hilary Duff, and Derrick Borte's American Dreamer starring Jim Gaffigan.