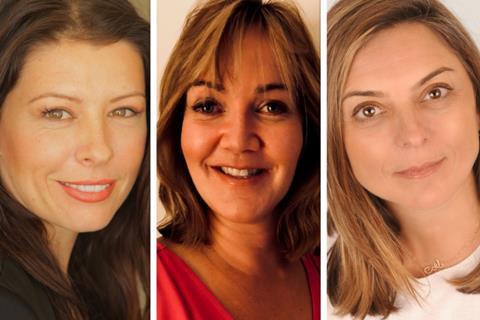 Highland Film Group has launched US theatrical distribution division The Avenue Entertainment and appointed JJ Caruth president of domestic marketing and distribution.
The Avenue will handle theatrical distribution of six to eight titles a year starting with Nicolas Cage and Frank Grillo martial arts sci-fi Jiu Jitsu on November 20, day-and-date theatrically and on digital platforms.
The new venture has struck a deal with Paramount Home Entertainment to handle Blu-ray, DVD, VOD, and digital distribution on all releases.
The slate will combine select titles from Highland Film Group, now in its tenth year of operation, and third-party acquisitions.
Carruth, who most recently served as vice-president of content strategy and marketing at Universal Pictures Content Group, told Screen The Avenue is not in the wide release business and depending on the film, some film will get an exclusive theatrical window, while others like Jiu Jitsu will go out day-and-date.
"You might ask why would we want to start a distribution company during a pandemic?" Caruth said. "The distribution landscape is evolving rapidly and it presents an exciting opportunity for us… We need to be nimble and offer consumers the opportunity to watch from home and in a traditional theatrical setting."
"Our passion and commitment for this industry are key in guiding our strategic efforts to make Highland Film Group a global entertainment group providing services at every stage of the content's life cycle," said Highland CEO Arianne Fraser. "This is the perfect moment for the group to expand its horizons into US distribution. We are thrilled to take this next step in the company's growth."
Highland Film Group COO Delphine Perrier said distribution was "a key goal" to take the company to the next level.
Dimitri Logothetis directed Jiu Jitsu and co-wrote the screenplay with Jim McGrath. The story follows an ancient order of Jiu Jitsu fighters who battle alien invaders. The LBE Jiu Jitsu AVC production is produced by Logothetis, Martin J. Barab and Chris Economides. Fraser, Perrier and Gary Wood serve as executive producers and Highland handles worldwide rights.
Caruth's career credits include executive roles at Universal Pictures, MGM, Twentieth Century Fox, and The Walt Disney Studios.
Funding for The Avenue is provided by Cygnus Film Group, LLC which has entered into a financing agreement with R.U. Robot Ltd, managed by Petr Jákl and Martin J. Barab. Highland Film Sales will provide financial support on releases off films with global appeal.