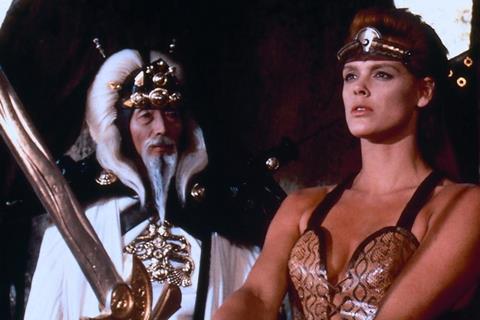 Avi Lerner's long-held ambition to bring a new iteration of Red Sonja to the big screen appeared to take a step closer to fruition on Friday (26) as it emerged that Millennium Media will launch talks on the comic book property at AFM next week.
Lerner is among the executive producer roster on a new iteration that is being set up as a potential franchise designed to tap into the market that propelled Wonder Woman to global box office heights.
Lerner has tried for a number of years to adapt the sword and sorcery comic book, which first leapt on to the big screen back in 1985 in Richard Fleischer's Red Sonja starring Brigitte Nielsen opposite Arnold Schwarzenegger.
Last month reports claimed the project's financier and producer Millennium Films had been in talks with Bryan Singer to direct. Screenwriter Ashley Edward Miller, who wrote the 2011 tentpole X-Men: First Class that Singer produced, is on board the package that Millemmium Media has pulled together for the market.
The plan is to shoot Red Sonja in Bulgaria once the producers have secured a director and found their leading lady. Mark Canton, Courtney Solomon, Christa Campbell, Lati Grobman, and Joe Gatta are on board as producers, while executive producers alongside Lerner include Trevor Short, Boaz Davidson, Millennium Media president Jeffrey Greenstein, Jonathan Yunger, and Luke Lieberman.
Red Sonja is based on the vengeful female warrior character that first appeared in a 1973 Conan The Barbarian comic book under the Marvel Comics imprint. Two years later she got her first solo comic and has commanded a loyal fan following ever since.
Robert Rodriguez and his then girlfriend Rose McGowan attempted to bring the character back to life 10 years ago, however the project fell apart.