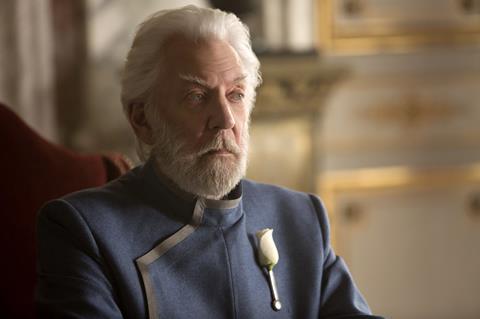 Lionsgate International is understood to be bringing Hunger Games prequel The Ballad Of Songbirds And Snakes and the long-awaited Dirty Dancing sequel to the Cannes market in a few weeks.
Lionsgate did not respond for comment however sources have indicated Helen Lee Kim and her sales team will commence Croisette talks with buyers on the buzzy projects.
The Ballad Of Songbirds And Snakes was a key part of the studio's CinemaCon presentation last week when it announced a November 17, 2023 North American release date – around the same time the studio released Catching Fire and the two-part Mockingjay finale.
Francis Lawrence returns having directed Catching Fire and the Mockingjay films. Nina Jacobson, who produced every film in the franchise that has grossed close to $3bn worldwide, is producing alongside Brad Simpson and Lawrence. Suzanne Collins adapts the screenplay to her novel alongside Michael Arndt and Michael Lesslie.
The story is in pre-production and centres on a teenage Coriolanus Snow in the years before he becomes the tyrannical ruler of Panem portrayed by Donald Sutherland in the original franchise. Snow is assigned to be a mentor to Lucy Gray Baird, the tribute from District 12 – the impoverished region from where Jennifer Lawrence's character Katniss hailed.
Jennifer Grey is understood to be returning as Frances "Baby" Houseman to Dirty Dancing, more than three decades after she starred opposite Patrick Swayze in the 1987 original about a young woman who falls in love with her dance instructor at summer camp in the Catskills.