Other winners include A Date For Mad Mary from Room producer Ed Guiney.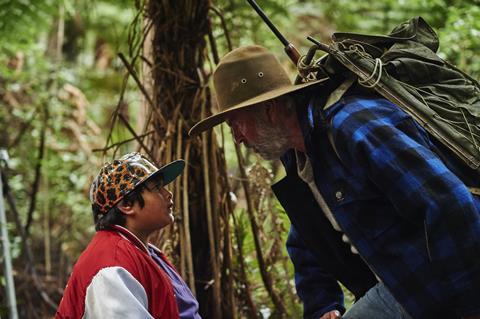 The 28th Galway Film Fleadh handed out its annual awards last night (July 10) and named Taika Waititi's Hunt For The Wilderpeople as best international feature.
The ceremony took place after the Fleadh's annual public interview, in which director Jim Sheridan (In the Name of the Father) regaled a packed Town Hall Theatre.
The prize for best Irish feature was shared between Peter Foott's The Young Offenders and Darren Thornton's A Date For Mad Mary. The latter was co-produced by Ed Guiney, whose films include Oscar-winner Room, The Lobster and Frank.
The best Irish feature documentary was won by Frankie Fenton's It's Not Yet Dark, which centres on Simon Fitzmaurice, a talented young Irish film maker with motor neuron disease, as he embarks on making his first film through the use of his eyes and eye gaze technology.
It's Not Yet Dark also won Kate Mccullough best cinematography in an Irish feature at the ceremony.
Second place went to Brendan J. Byrne's Bobby Sands: 66 Days, about the IRA hunger striker depicted by Michael Fassbender in Steve McQueen's Hunger.
The best Irish first feature will be announced today as the closing film of this year's Fleadh.
Galway Film Fleadh Winners 2016
Best Irish Feature
Joint Winners
The Young Offenders
Director: Peter Foott
Producer: Peter Foott, Julie Ryan And Cormac Fox
A Date For Mad Mary
Director: Darren Thornton
Producers: Ed Guiney And Juliette Bonass
Best Irish Feature Documentary
Winner: It's Not Yet Dark
Director: Frankie Fenton
Producer: Leslie Mckimm Kathryn Kennedy
Second Place: Bobby Sands: 66 Days
Director: Brendan J. Byrne
Producer: Trevor Birney
Best International Feature
Hunt For The Wilderpeople
Director: Taika Waititi
Best International First Feature
Moon Dogs
Director: Philip John
Producer: Kathy Speirs; co-producers: Suzanne Reid, Dominic Wright, Jacqueline Kerrin
Best International Feature Documentary
Winner: Maya Angelou: And Still I Rise
Director: Bob Hercules and Rita Coburn Whack
Best Human Rights Feature
The Wall
Director: David Kinsella
Producer: David Kinsella
Best Cinematography In An Irish Feature
Kate Mccullough for It's Not Yet Dark
Bingham Ray New Talent Award
Seana Kerslake (actress, A Date For Mad Mary),
Galway Film Fleadh Pitching Award
Janet Hayes - Edges
The Galway Hooker Award
Jim Sheridan Presented By Ruth Negga
Shorts
Best First Short Animation Award
Joining Dots
Director Fiona Ryan
Producer Iadt
Best Animated Sequence In A Short Film
The Lost Letter
Director Kealan O'rourke
Producer Brian Willis
Don Quijote Award For Best Animated Short Film
Second To None
Director: Vincent Gallagher
Producer: Damian Farrell
Best First Short Drama Award
Groundless
Director Eimear Callaghan
Producer Anthony Mcdonagh
Best Short Documentary Award
Séan Hillen, Merging Views
Director Paddy Cahill
Producer Tal Green
One Minute Film Festival
Winner: Carolyn Wagner with Something Borrowed
Oscar Qualifying Categories
Since 2011, the Fleadh has been recognised as a qualifying festival for the Academy Awards. Recipients of the James Horgan Award For Best Animation and Tiernan Mcbride Award For Best Short Drama will qualify for consideration.
The James Horgan Award For Best Animation
Second To None
Director Vincent Gallagher
Producer Damian Farrell
Tiernan Mcbride Award For Best Short Drama
Lily
Director Graham Cantwell
Producers Sharon Cronin, Indah Pietersz, Emma Carlsson, Ciaran Byrne
Donal Gilligan Award For Best Cinematography In A Short Film
Wifey Redux
Cinematographer: Daniel Katz