EXCLUSIVE: Cast For Two Graves also includes Dave Johns, Cathy Tyson, Katie Jarvis and Josh Herdman.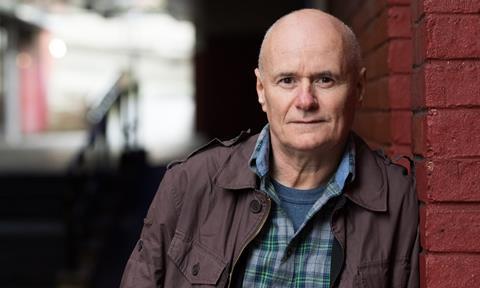 Gary Young, writer of Harry Brown, will make his feature directorial debut with neo-noir thriller Two Graves.
I, Daniel Blake's Dave Johns [pictured] has joined the cast, which also includes Cathy Tyson (Mona Lisa), David Hayman (Taboo), Josh Herdman (Robin Hood), Katie Jarvis (Fish Tank), Danielle Harold (EastEnders), and Kedar Williams-Stirling (Roots).
The film will mark Johns' second feature after BAFTA winner I, Daniel Blake, for which he won a BIFA award for best actor.
The thriller, set in the Northeast of England, will start shooting on March 29 for a 24-day shoot.
The plot is about a middle-aged, middle class doctor of pathology (Tyson) who captures and tortures the young man she believes murdered her son, leading to further tragedy. A twentysomething addict helps her. Johns plays a shipyard nightwatchman.
Young, who writes and directs the original story, said: "I am absolutely thrilled that we've put together such an amazing cast. Cathy Tyson, Katie Jarvis and Dave Johns, are amazing actors from three of the most iconic British movies from the past 30 years, and it's incredible, that in making my directorial debut, I managed to get all three of my first choices.
"Added to which, having David Hayman, a powerhouse of an actor, on board, made me feel genuinely humbled to attract an actor of such high calibre and his potential certainly requires me to raise my game. We also have some exciting up and coming young talent, Katie Jarvis, Kedar Williams-Stirling, Danielle Harold and Josh Herdman."
Producer Keith Bell, whose credits include Harry Brown and The Descent, added: "I'm really looking forward to working with Gary on his debut feature, following working with him on his short and obviously on Harry Brown. The team around him and the brilliant cast are eager to assist him in creating Two Graves and making it a film that has to be seen."
Shantelle Rochester-Henry of Ida Rose Ltd (The Rise Of The Krays) and Lorianne Hall (SoulBoy) also produce alongside Bell.
Sales companies are circling the project but none has been confirmed yet.
Harry Brown, the Michael Caine-starring crime thriller from 2009, grossed more than $10m at the global box office. Young also directed the 2011 short Henry, starring Tom Cullen.