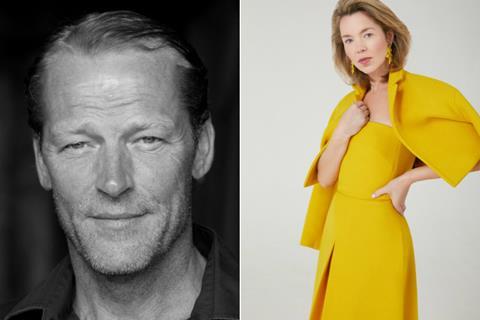 UK actors Iain Glen (Game Of Thrones) and Anna Maxwell Martin (The Duke) are attached to star in Vincent Regan's feature debut Incarnadine, which is described as a reworking of Macbeth.
The project is set to start filming in South Wales in 2021, with Glen and Martin to play Macbeth and Lady Macbeth - roles they have previously played on stage.
Regan, best known for acting in Troy, 300 and Snow White And The Huntsman, also adapted the screenplay.
Incarnadine is produced by Mainstay Films, a new company led by Regan to develop and produce new projects and re-imagine classic texts. James Friend is attached as the cinematographer. 'Incarnadine' refers to the process of turning something blood red, and is a reference to a line in the play.
Iain Glen said: "I'm thrilled at the chance to play Macbeth on film in the best Shakespearean adaptation I've read."