FilmFestival Cottbus co-pro event will feature ten projects this year.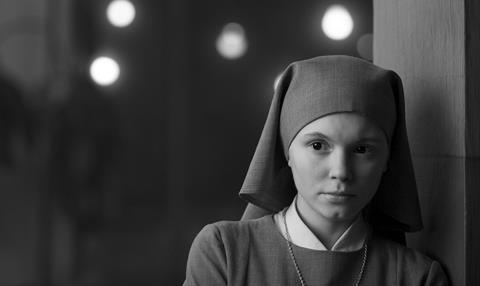 Connecting Cottbus, the east-west co-production market held at FilmFestival Cottbus in Germany, has revealed the ten projects that will be pitched at its next edition, November 10-11.
The projects participating this year include Berliner from Romanian producer Anca Puiu, producer and husband of Cristi Puiu, who produced 2016 Cannes competition title Sieranevada, which is Romania's submission to this year's Oscar race. The film will be directed by Marian Crisan, whose 2008 short Megatron (produced by Puiu) won a Palme d'Or for best short film.
Also being pitched this year will be The Return, from BAFTA-winning Ida producer Piotr Dzięcioł. The film will be directed by Krzysztof Rzączyński and also produced by Maciej Rzączyński.
The Best Pitch Award comes with a $1,700 (€1,500) prize and accreditation to the Cannes Producer Network in 2017. Also up for grabs is the Post Pitch Award, which comes with $28,000 (€25,000) and is designated by a jury of three as-of-yet unannounced industry representatives.
All participants will also take part in a mentoring programme before and after the pitches, including workshops on topics such as audience design, digital single market territories, VoD platforms and the use of social media.
Fillms pitched at previous editions of Connecting Cottbus include Dalibor Matanic's The High Sun, which premiered at Cannes 2015, and Mirjana Karanovic's A Good Wife, which premiered at Sundance 2016.
Connecting Cottbus is supported by Medienboard Berlin-Brandenburg, Creative Europe/MEDIA and MDM Mitteldeutsche Medienförderung.
Full list of participating projects:
Berliner by Marian Crisan, produced by Anca Puiu for Mandragora (Romania)
Hornet in a bottle by Vít Zapletal, produced by Mikuláš Novotný for Background Films (Czech Republic)
SAF by Ali Vatansever, produced by Selin Vatansever Tezcan for Terminal Film (Turkey)
Sister by Dina Duma, produced by Marija Dimitrova for List Production (Macedonia)
Strawberry Jam by Sasa Peric, produced by Petar Mitric for IGNIS (Serbia) and Per Damgaard Hensen for Masterplan Pictures (Denmark)
The Heirs by Svetozar Golovlev, produced by Julia Vorobieva for ZaFilm (Germany) and Paweł Tarasiewicz for Amondo Films (Poland)
The Return by Krzysztof Rzączyński, produced by Maciej Rzączyński for East Studio and Piotr Dzięcioł for Opus Film (Poland)
Voroshilovgrad by Yaroslav Lodygin, produced by Vladimir Yatsenko for Limelite (Ukraine) and Miklos Gimes for Film Brut (Switzerland)
White Widows by Tanja Brzakovic, produced by Marc Schmidheiny und Wenka von Mikulicz for DCM Pictures (Germany)
With Rules by Dover Kosashvili, produced by Marek Rozenbaum for Transfax Films (Israel)