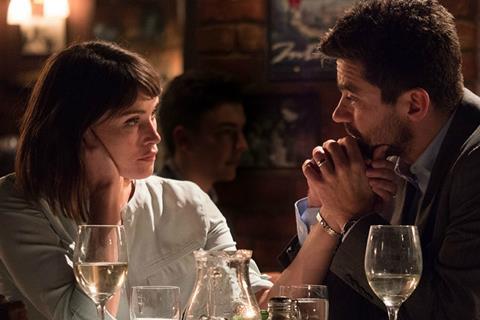 IFC Films has acquired US and Canadian rights to Dominic Savage's The Escape starring Gemma Arterton and Dominic Cooper.

The deal was negotiated by Arianna Bocco from Sundance Selects/IFC Films with ICM Partners and Nada Cirjanic from Independent. Lorton Entertainment financed the film, which premiered in Toronto.
The Escape centres on the seemingly perfect Tara, who feels trapped in her home life and knows there is something fundamentally missing. When her friends and family fail to understand the depth of her desperation, she goes on a courageous and perilous journey, leaving her husband and abandoning her children.
Through a series of dangerous and incendiary encounters, she discovers the woman she really is, what she really feels and the life she really wants. Frances Barber, Marthe Keller and Jalil Lespert also star.
Savage wrote the screenplay. Guy Heeley produced for Shoebox Films, while Arterton, Paul Webster, Julian Bird and Joseph Berry Jr served as executive producers.
"Dominic Savage has created a thoughtful and extremely moving drama that features a powerhouse performance by Gemma Arterton. Following its fantastic reception at TIFF, we're thrilled to be in business with the filmmaking team to release this film to audiences," Arianna Bocco, executive vice-president of acquisitions and productions at Sundance Selects/IFC Films, said.
Heeley said: "IFC Films are the ideal company to release our film in the US because of their incredible track record of supporting directors with distinct, personal visions. We can't wait to let discerning North American audiences get to see this unique film."
Cirjanic added: "After such an overwhelmingly personal and empathetic response from real people at packed screenings in Toronto, we're very excited to be working with the experienced and talented team at IFC Films to bring Dominic's gripping and authentic vision to audiences across North America.''