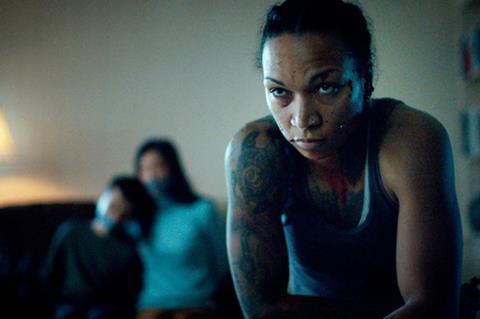 IFC Films has picked up US rights from The Film Sales Company to Josef Kubota Wladyka's Tribeca Festival winner Catch The Fair One and plans a 2022 release.
Wladyka wrote the screenplay to his second feature from a story he developed with the film's star and professional boxer Kali "K.O." Reis, who plays an Indigenous former boxer that sets out to save her missing sister when she learns her sibling is possibly circulating in a trafficking network.
The film won Tribeca's audience award this summer and received a special mention for Reis's performance. Daniel Henshall, Tiffany Chu, Michael Drayer, Shelito Vincent, Lisa Emery, Kimberly Guerrero, and Kevin Dunn round out the cast.
Nomadland Oscar winner Mollye Asher of The Population produced with Kimberly Parker and Wladyka. Darren Aronofsky served as executive producer alongside Mynette Louie, Derek Nguyen, Ari Handel, Cat Hobbs, James Hausler, Charles Stiefel, Todd Stiefel, Michael D'Alto, Chris Triana, Claude Amadeo, Shaun Sanghani, Sam Bisbee, and Arturo Castro.
IFC Films president Arianna Bocco and director of acquisitions Aijah Keith negotiated the deal with president of The Film Sales Company Andrew Herwitz on behalf of the filmmakers.
Wladyka's first film Manos Sucias earned Tribeca's Best New Narrative Director prize in 2014.