Pathe International represents international sales on Hugh Bonneville starrer.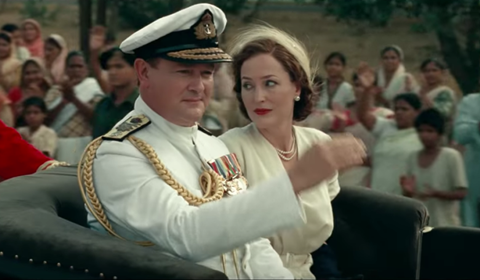 IFC Films has acquired US rights to Gurinder Chadha's Viceroy's House.
Hugh Bonneville and Gillian Anderson star alongside Manish Dayal, Michael Gambon, Huma Qureshi, Simon Callow and Om Puri.
Chadha, Paul Mayeda Berges and Moria Buffini co-wrote Viceroy's House, which takes place at the birth of modern India in 1947 as Lord Mountbatten is dispatched with his wife to New Delhi to oversee the country's transition from British rule to independence.
Taking his place in the resplendent titular mansion, Mountbatten arrives hopeful for a peaceful transition. But ending centuries of colonial rule in a country divided by religion and culture proves challenging, setting off a struggle that threatens to tear India apart.
Chadha, Berges and Deepak Nayak served as producers and Cameron McCracken, Shibasish Sarkar, Christine Langan, Natascha Wharton and Tim O'Shea served as executive producers.
IFC Films plans a September release.
"Viceroy's House is a completely different perspective on the end of the British Empire in India," Chadha said. "I am thrilled to finally be able to tell this personal story of my grandparents at a turbulent time in history.

"IFC Films is the perfect company to release the film in the States because they support international directors with unique personal visions. They know exactly who their discerning audience is and I am delighted audiences all over America will have a chance to see Viceroy's House."
Arianna Bocco of Sundance Selects/IFC Films brokered the deal with Muriel Sauzay and Cameron McCracken of Pathe International on behalf of the filmmakers.