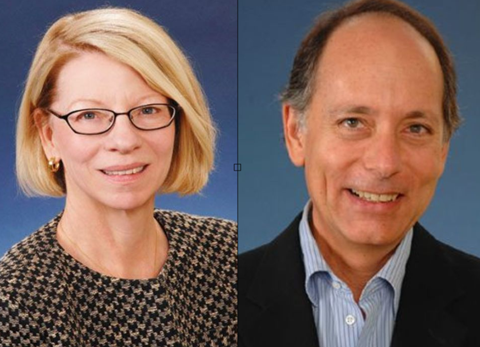 Independent Film & Television Alliance (IFTA) CEO and president Jean Prewitt and executive vice-president and AFM managing director Jonathan Wolf have renewed their contracts for an additional three years.
"Jean and Jonathan's leadership, strategic clarity, and industry knowledge have been a tremendous asset to not only IFTA and AFM, but the industry at large," IFTA chairman Michael Ryan said. "On behalf of the entire membership, we're very pleased that these unrivaled advocates will continue to unite our collective voice, stand up for and serve the interests of the global Independents."
Prewitt has headed the global trade association since 2000 and guided the body to take a lead on key issues such as market access, copyright protection and enforcement, and net neutrality.
Over the past two years, IFTA has been engaged in the EU, defending producers' rights to license content on an exclusive territorial basis.
Prewitt has also joined leaders of the creative community in urging Congress to ensure online platforms take responsibility for users' privacy and the legality of content which they distribute.
Wolf has helped to guide the AFM since 1998 from its roots as primarily an import-export event into a global production and distribution marketplace. The executive has introduced conferences, roundtables, workshops, networking events, an online community and online screenings, and the launch of LocationEXPO in 2017.