Sales outfit will shop 40 hours of content from online comedy website at MIPTV.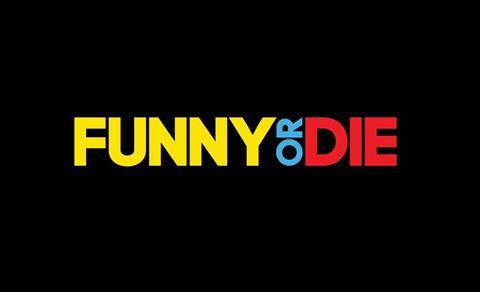 US sales company IM Global's television arm has struck a deal with online comedy brand Funny Or Die for the latter's original content slate.
IM Global will begin sales on 800 Funny or Die videos, all of which have previously appeared on the comedy brand's website, at MIPTV in Cannes next week (April 3-6).
Founded by Will Ferrell, Adam McKay and Chris Henchy's Gary Sanchez Productions (Step Brothers) in 2007 with Judd Apatow (The 40-Year-Old Virgin, Knocked Up) as a principal partner, Funny Or Die is an Emmy award-winning producer of primarily digital comedy content.
In 2016, IM Global Television picked up Funny Or Die's feature-length parody iSteve, which starred Justin Long as Steve Jobs.
The deal was negotiated by IM Global Television's president of international distribution and co-productions Eli Shibley and Betty Chen, SVP, business affairs, international distribution and co-productions, with Funny Or Die's Mike Farah, Brian Toombs and Cj Vranca.
Eli Shibley commented: "Funny Or Die is, without question, the world's leading online comedy platform for premier level content and talent.
"We strive to work with best in class partners throughout every facet of our production and distribution business and could not be more honoured to partnered with them on their incredible slate of original content."
"Our content really showcases comedy that has universal appeal to all comedy fans so we are excited about this partnership with IM Global Television," added Brian Toombs, vice president of partner content at Funny Or Die.