FILM BAZAAR: India's Film Facilitation Office has helped install 50 film-specific nodal officers in government agencies; web portal coming in 2017.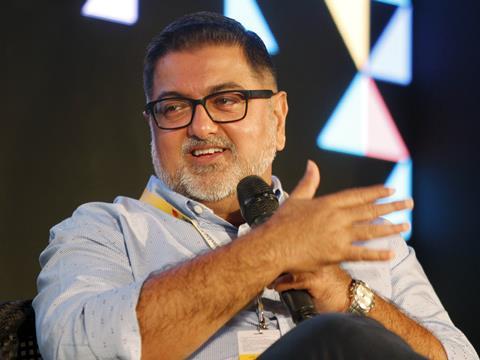 Since India's first Film Facilitation Office (FFO) was announced at last year's Film Bazaar, 50 nodal officers have been appointed by various state and central government departments to act as filming contacts in their geographic regions or areas of expertise.
There are 36 nodal officers at the state level, and then officers nominated a range of ministries and departments including those that govern railways, the environment, archeological sites, and animal welfare.
"An international filmmaker or a domestic filmmaker can have a single contact to help deal with issues that confront filmmakers," said Vikramjit Roy, head of the FFO.
Many of the nodal officers are here at Film Bazaar attending today's FFO workshop, which will include sessions from international producers who have previously shot in India, such as Hong Kong producer Philip Lee and Swedish producer Malte Forssell.
Other topics at today's invitation-only workshop include developing film tourism, the ideal role of a film commission, and lessons learned in Gujarat, the 2016 National Award winner for the Most Film Friendly State.
Local filmmakers speaking at today's workshop include Imtiaz Ali, Prakash Jha, Anubhav Sinha, and Sudhir Mishra; plus Uday Singh, MD, Motion Picture Association of America (India Chapter).
The FFO is supported by the Ministry of Information & Broadcasting under the NFDC, with the aim to create a one-stop shop for international filmmakers to learn about Indian locations, the country's talent pool and facilities, and help with ease of clearances and permissions.
Roy said, "We want the FFO to be a single-window mechanism to position and promote India as a film friendly destination and ensure there is a film-friendly ecosystem developing within the county."
The FFO's next big step will be launching a web portal in mid-2017, which will crucially take the application process online as well as offering a locations database, filming policies and co-production treaty information, and directory of crews and facilities.
Since the FFO kicked off in earnest in late June 2016, it has helped facilitate 14 applications for film and TV series, with five more being processed currently.
Those 14 include shooting recently in India include Stephen Frears' historical drama Victoria And Abdul starring Judi Dench; and Neil Biswas's supernatural thriller Darkness Visible. Roy noted that some India-China co-producitons were also in the works.
The FFO, which has also launched the 'Film in India' brand that can be seen around Film Bazaar, has also started international outreach by joining the Association of Film Commissioners International (AFCI) and participating in Locations & Global Finance Show in Los Angeles in April and the Cannes Film Festival in May.
Roy said there was more learning for the FFO to do, and the body has its first office at Film Bazaar to take meetings with stakeholders, potential partners and filmmakers. "Right now, we're like a start-up, we're getting our fundamentals right…one thing we've been able to create is a spirit of collaboration and streamlining communication."