EXCLUSIVE: Film to market premiere at Toronto.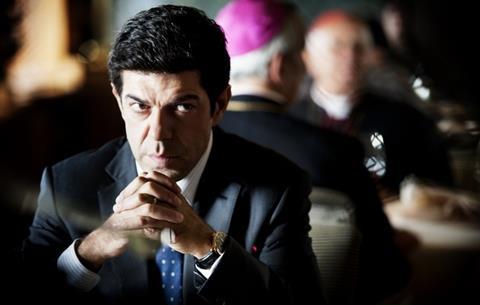 Paris-based Indie Sales has secured sales on Stefano Sollima's Rome-set organised crime thriller Suburra.
The film has sold to Benelux (Lumiere), Germany and Austria (Koch Films) and Switzerland (Praesens Films).
Sollima previously directed most of the episodes of hit TV series Gomorrah, which sold to more than 100 territories including the US, where it was acquired by The Weinstein Company.
Other credits include the 2012 film A.C.A.B., about a squad of riot police in Rome, and TV series Romanzo Criminale.
Indie Sales, which will market premiere the high-octane Suburra at a private screening today (Sept 12), is also reporting strong interest from Australia and the UK.
"Stefano Sollima is an amazing director and the actors are great" said Indie Sales chief Nicolas Eschbach.
The film is based on a novel of the same name by Giancarlo De Cataldo and Carlo Bonini, painting a nebulous web of corruption interlinking politicians, the Vatican and the Mafia in the Italian capital.
It follows a gangster known as the "Samurai" who wants to transform the waterfront of a small town close to Rome into a new Atlantic City.
Having gained the support of an unscrupulous politician and a powerful cardinal, he seems well placed to achieve his goal. But then a ferocious gang war breaks out.
Pierfrancesco Favino, who starred in A.C.A.B, is in the cast alongside Elio Germano, Claudio Amendola and French actor Jean-Hughes Anglade, whose recent credits include French cop TV series Braquo.
Award-winning writing team Stefano Rulli and Sandro Petraglia, whose credits include The Best of Youth and Romanzo Criminale, wrote the script with De Cataldo and Bonini.
Suburra is produced by Sollima's long-time collaborators Riccardo Tozzi and Marco Chimenz at Rome-based Cattleya and co-produced by Paris-based La Chauve-Souris.
Rai Cinema (01) is scheduled to release the film in Italy on more than 450 screens on Oct 14.
French distribution is being handled by Haut & Court for a release in November.