Producer Cedomir Kolar among signatories of Pristina Declaration, which calls for free movement for Kosovan film-makers in Europe and access to European funding.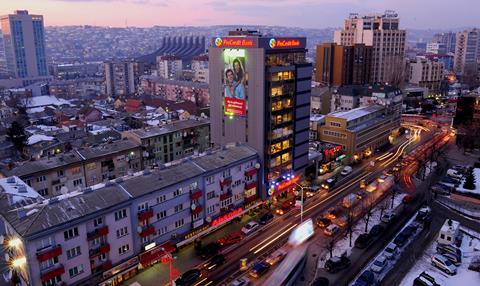 Delegates at the 2016 Pristina Film Festival have issued a petition to the Kosovan government in the form of the Pristina Declaration, a call for support for the country's film industry.
The document outlines four key issues that signatories see as critical to the industry's future success:
Kosovo's citizens are the only ones in Europe who need Visas to travel around the continent, prohibiting ease of movement for film-makers to festivals etc.
Kosovo has no access to the Council of Europe's Eurimages funds for the co-production, distribution and exhibition of European films.
Kosovo has no access to Creative Europe funds.
Kosovo has no access to the European Commission's MEDIA sub-programmes funds.
Signatories included Oscar-winning producer Cedomir Kolar (No Man's Land), Torino Film Lab's head of programmes Matthieu Darras, and PriFest directors Vjosa Berisha and Fatos Berisha. The petition will remain open for the duration of the festival (April 22-29).
Speaking to Screen, Kolar emphasised the importance of inclusivity: "Kosovo is segregated completely. We are still in Europe, a very troubled part of Europe which is now calming down. If we continue the divisions it is bad for everyone.
"They are the only ones who cannot travel without visas, they're always considered second class citizens. There's no way back from independence now, we have to do something."
The petition states that political obstacles currently prohibiting the free movement for Kosovan film-makers, and access to funds, are creating "isolation" and "deeper cultural differences" making "fertile ground for extremism".
It cites the potential for culture, particularly film, to have "a strong positive impact on Kosovan society" and claims that the industry is approaching a "critical moment".
Fatos Berisha commented to Screen: "The isolation is a terrible thing. The Kosovan industry is getting recognition and success internationally but there is not the possibility to travel freely in Europe, it's absurd.
We hope to raise awareness and to speed up the process of liberalisation. We also hope to push people to start being proactive, to send letters to the government, to encourage the community and our public institutions."
Ostensibly, the Kosovan film industry is experiencing a rosy moment, with the Kosovo War-focused short film Shok – co-produced with the UK – receiving the first ever Oscar nomination for a Kosovo-made film at this year's Academy Awards.
Elsewhere, Visar Morina's drama feature Babai (Father), a Kosovo co-production with Germany, France and Macedonia, travelled film festivals including Karlovy Vary, where it picked up prizes for Best Director and the Europa Cinemas Label.
However, the scene at home is increasingly challenging.
There is very little market for local films, with Kosovo only having two cinemas across the entire country (one in its capital Pristina), servicing a population of close to two million. One industry expert at PriFest told Screen that less than 10% of Kosovan films are able to attract sales agents.
Piracy is also rife throughout Kosovo; major Video On Demand platforms are yet to establish themselves, with Netflix only having launched in the country at the beginning of this year.
Last year, the Pristina Film Festival went into exile in a reduced form in Albania after the Kosovan ministry of culture slashed its funding by 78%, one month before the event was due to take place.
This year, it has bounced back significantly – featuring a larger programme of films and guests than ever before – largely facilitated by sponsorship. But while government funding increased on last year, it is still down 50% from 2014.