Spiro chief Eitan Mansuri will be in Toronto with final draft of Lavie's The Current Love Of My Life.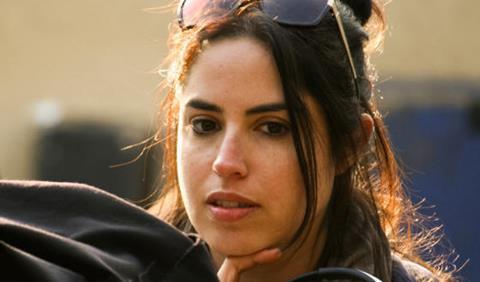 Talya Lavie's second feature The Current Love Of My Life, a New York-set comedy in which secular and orthodox worlds collide, is moving towards a 2016 shoot, according to producer Eitan Mansuri of Tel Aviv's Spiro Films.
Lavie's debut Zero Motivation, which captured the ennui of a group of female army recruits, became the best-performing Israeli film at the local box office when it was released last year.
"It's got the backing of the Israel Film Fund and now we're trying to figure out whether it makes sense to go with North American partners for the financing or build a European co-production," Mansuri said of Lavie's new project.
He plans to attend Toronto and the project forum of the Independent Filmmaker Project in New York in September as part of the decision-making process.
The Hebrew-English-language film, set against the backdrop of the Israeli community in New York, is a contemporary adaptation of a story by 19th century author Sholem Aleichem, whose work also inspired Fiddler on the Roof.
In Lavie's re-telling it will revolve around an illegal Israeli immigrant musician in New York working a Hebrew teacher with a wealthy, Brooklyn, ultra-orthodox Jewish family.
Mansuri, whose previous credits include Idan Hubel's The Cutoff Man and co-producing Ari Folman's The Congress, looks set for a busy 12 months.
Spiro Films is also working on Nir Bergman's Here We Are (previously titled Father And Son), about a father who goes on the run with his mentally challenged son, as well as Lebanon director Samuel Moaz's family drama Foxtrot, both of which are set to shoot in the coming months.
Projects in the early stages of development include Idan Hubel's second film A Great Light, a whodunnit/social drama hybrid revolving around the disappearance of a young girl, and Oren Adaf's Africa-set, debut picture Darwin, about a wildlife photographer rejected by his Orthodox Jewish family for being gay.
Mansuri is also working with Israeli performance artist Yossi Atia on his debut feature Born In Jerusalem And Still Alive, the tale of a guide who specialises in tours of terror-attack sites in the city.
The project is born out of one Atia's experimental live works he previously performed on the streets of Jerusalem.
"It's a cross between a documentary, a mockumentary and a drama," said Mansuri, who will present the project at the Pitch Point event at the Jerusalem Film Festival on Monday.
Spiro productions due to hit Israeli screens this autumn include Hagar Ben-Asher's The Burglar and Abulele, a Jerusalem-set live-action children's movie inspired by a character from Middle Eastern folklore.