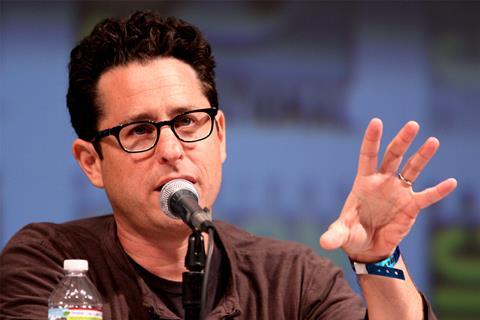 HBO Max has ordered three new drama series – including one inspired by Stephen King's The Shining – from J J Abrams' Bad Robot, the first new TV projects for the soon-to-launch streaming service to be made under Abrams' massive new overall deal with WarnerMedia.
Bad Robot, which Abrams heads with Katie McGrath, will make the series through Warner Bros Television Group (WBTV), the studio it already partners with on HBO's Westworld, Hulu's Castle Rock and other series.
Abrams' TV deal with Warner was renewed last autumn under a $500m arrangement with WBTV and HBO Max parent company WarnerMedia that also saw the prolific producer move over his feature film deal from Paramount.
Horror-thriller series Overlook will feature characters from King's The Shining novel (also the basis for Stanley Kubrick's feature of the same name) and the book's haunted hotel will be the setting, making it the second Bad Robot and WBTV King-inspired series after Castle Rock.
A second series, Duster, will be set in the 1970's American Southwest and centre on a crime syndicate getaway driver. Abrams will write the series with LaToya Morgan, whose other credits include The Walking Dead and Shameless.
The third series will be based on characters from the DC comics Justice League Dark Universe, with details to be revealed soon.
Abrams and Bad Robot head of television Ben Stephenson will serve as execute producers on all three series. Warner Bros International Television Distribution will handle global sales.
HBO Max, which is due to launch in the US next month, did not say when the Abrams shows are likely to debut on the service.
HBO Max chief content officer Kevin Reilly (also president of TNT, TBS and truTV) commented: "What an amazing start to our association with the wildly imaginative Bad Robot team under J J and Katie. What could be better than an original J J idea and then Warner Bros letting them loose on iconic IP from Stephen King and the DC Universe and to provide more must-have programming on HBO Max."