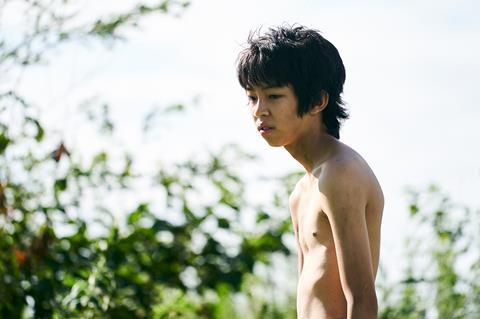 Japan's ColorBird Inc has picked up international rights to Tatsushi Omori's Taro The Fool (working title), starring hot Japanese Instragram influencer Yoshi.
Yoshi plays a 15-year-old boy who has never been to school and, left to his own devices, starts hanging out with two slightly older teenage boys. The disaffected trio try to change their lives but end up becoming involved with local gangsters.
Discovered by US fashion designer Virgil Abloh, Yoshi has modelled for Abloh's Off-White street fashion brand, as well as Nike and Helmut Lang.
Currently in post-production, Taro The Fool is produced by Happinet and Harvest Film, with Tokyo Theatre on board as Japanese distributor. ColorBird also invested in the film.
The project is based on an original script by Omori, who intended to make it as his first feature, but has made ten other films since his debut, The Whispering Of The Gods, in 2005. His credits also include The Ravine Of Goodbye, which won the jury prize at the 2013 Moscow International Film Festival.
ColorBird is also selling Rikiya Imaizumi's Just Only Love, which premiered at Tokyo Film Festival last year, and When I Get Home, My Wife Always Pretends To Be Dead, which grossed $1m in Hong Kong last September.