The 10 rising European acting talents selected as this year's Shooting Stars are introduced to the industry as part of the Berlinale. Screen meets the class of 2019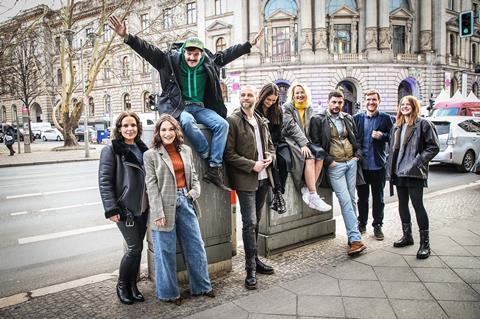 Established in 1998, European Film Promotion's (EFP) Shooting Stars showcase is an eminent indicator of acting talent from across the continent. The programme is run with the Berlinale, and saw the 10 selected actors presented to the industry, public and international press at a Shooting Stars event yesterday. It wraps with an awards ceremony on February 11. All 10 will participate in the Actors Industry Network in Berlin, which includes speed-dating meetings with casting directors, one-on-ones with international producers and a roundtable discussion.
Among those chosen this year are Irish-Italian actress Aisling Franciosi, who was a Screen Star of Tomorrow in 2014 and recently led Jennifer Kent's The Nightingale; Serbia's Milan Maric, who played the title role in 2018 Berlin Competition title Dovlatov; and Elliott Crosset Hove, who won the best actor prize at the Locarno and Vilnius film festivals for his performance in Winter Brothers.
"What we hope with Shooting Stars is to have a strong reaction from all over the world," says EFP managing director Sonja Heinen. "We need to give them an international stage for the press and the public, but also for international casting directors. It's important that we stand together in Europe, nowadays more than for a long time. It's important to show the European spirit and European diversity."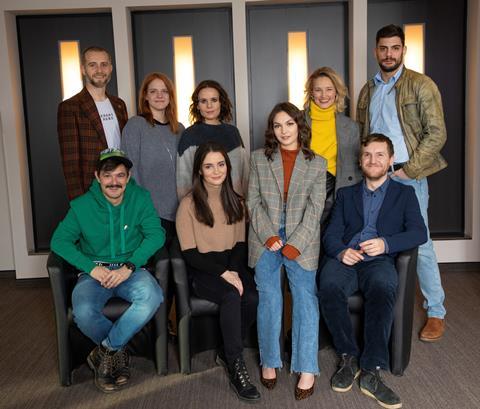 This year's Shooting Stars were chosen from 29 entries, across EFP's 37 member countries. Each country can enter only one individual, who must fulfil select criteria including having been in a recent film, being under 35 years old, fluent in English and interested in an international career. "This is what we expect from them, that they are open to the international market," says Heinen.
The 10 names were selected by a jury consisting of casting director Avy Kaufman, film critic Tara Karajica, director Teona Strugar Mitevska, producer Macdara Kelleher, and actor and 1999 Shooting Star Ingvar Sigurdsson. With 20 previous Stars appearing in films on the Berlinale 2019 programme, and previous selectees including Rachel Weisz, Daniel Craig, Daniel Brühl and Mélanie Laurent, expect to hear more about the class of 2019 for many years to come.
EFP Shooting Stars 2019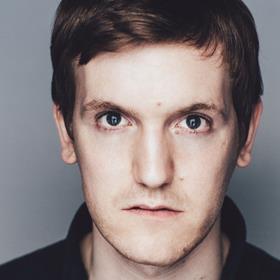 Elliott Crosset Hove (Denmark)
Credits: The Purity Of Vengeance (2018), Before The Frost (2018), Winter Brothers (2017)
"I dream of playing complex characters that are very different from myself. Making Winter Brothers was a great challenge. It was very cold and the film is very physical, so it was quite tough. It was the first time I had the responsibility and privilege of playing a lead part in a feature film and that required a lot of preparation. The film was received very well. I'm very grateful for that because it is a low-budget film made by a young filmmaker [Hlynur Palmason]. I love the film."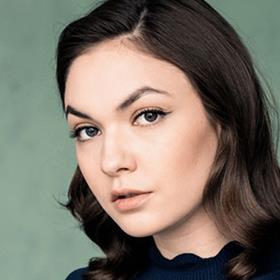 Emma Drogunova (Germany)
Credits: A Jar Full Of Life (2018), The Tobacconist (2018), Blind Spot (TV, 2018)
"My biggest career challenge is having to learn to not compare myself to others and not define my ability to act by the amount of parts I got last year or by how many people know my name in the industry. Ups and downs are normal and don't say anything about the quality of my work. I would love to play more strong female roles where I'd have to learn new skills or immensely change my appearance. Working with directors like Julie Delpy, Xavier Dolan or Christian Schwochow would be a dream come true."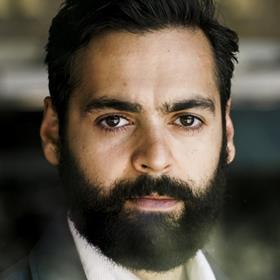 Ardalan Esmaili (Sweden)
Credits: The Charmer (2017), The Girl, The Mother And The Demons (2016), Beck — The Last Day (2016)
"I was in basically every frame in The Charmer. I really had to carry the film on my shoulders. I had to learn Danish with a Persian accent and work away my Swedish accent from my Persian. It was such a complex role with many layers that I had to tackle and conquer. I have just finished Neasa Hardiman's Sea Fever and a Danish film called Daniel, directed by Niels Arden Oplev. I want to show the industry that I'm ready to dig deeper and harder, to keep on challenging my views and continue to understand the world from different perspectives."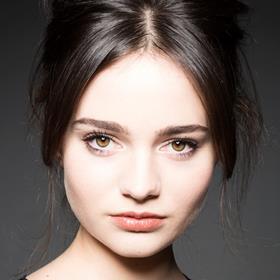 Aisling Franciosi (Ireland)
Credits: The Nightingale (2018), Game Of Thrones (TV, 2016-17), The Fall (TV, 2013-16)
"I'm always curious about the hidden narrative every person has. Working on The Nightingale felt like a huge step up. It was the most challenging and creatively satisfying job I have ever been a part of. The things that draw me in are good writing and creative collaborators. My biggest challenge has been trying to figure out how to balance the need to work with doing projects that I feel passionate about and being OK with the choices."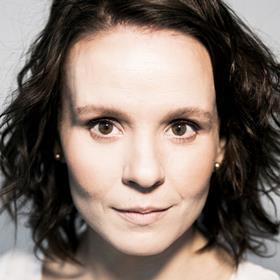 Kristin Thora Haraldsdottir (Iceland)
Credits: And Breathe Normally (2018), Let Me Fall (2018), Prisoners (2017)
"So many small breaks led to my biggest break in And Breathe Normally. All of a sudden my work has been seen internationally, which I could not have imagined a few years ago. My biggest career challenge has been to believe in myself and my talent. My next project is Tartuffe by Moliere in the National Theatre of Iceland. My career ambitions are to always keep growing as an artist."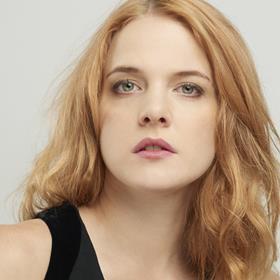 Rea Lest (Estonia )
Credits: November (2017), The Manslayer/The Virgin/The Shadow (2017), Mother (2016)
"I am inspired by life, dreams and mysteries. My biggest challenge career-wise was a period of all-night film shooting in the freezing woods of southern Estonia combined with theatre performances on the other side of the country every evening. My ambition is to do what I love, what inspires me and hopefully my work will inspire someone else as well."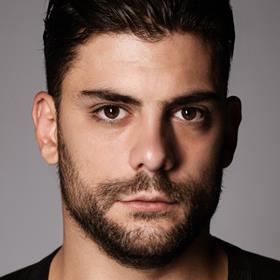 Milan Maric (Serbia)
Credits: Dovlatov (2018), A Good Wife (2016), Humidity (2016)
"My big break and biggest challenge was definitely the filming of Dovlatov. It was my first lead role and I had to learn to speak Russian. I also had to gain almost 20 kilos and live in St Petersburg for six months during shooting. My biggest ambition is to preserve my naivety and sincerity, and to stop my work as an actor from ever becoming a routine. I never want to stop asking myself questions. I like to think about why somebody has made the decision they made."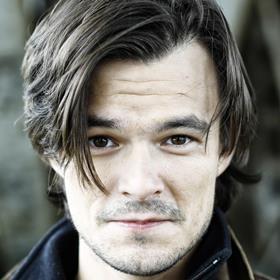 Dawid Ogrodnik (Poland)
Credits: Silent Night (2017), Life Feels Good (2013), Ida (2013)
"I have been working continuously since I finished theatre school in Krakow. Polish film and theatre have been very generous to me. I want to learn new languages and improve my English, work on my accent. I have just wrapped shooting Icarus: The Story Of Mieczyslaw Kosz. It is a film based on the true story of Mietek Kosz, a blind jazz pianist. He was at a peak of his career when his life ended in a tragic way. My biggest inspiration is my one-year-old daughter, Jasmine. She is the biggest highlight of my life."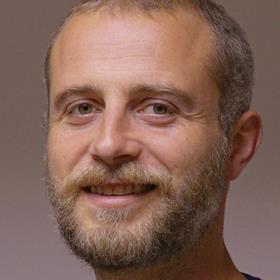 Blagoj Veselinov (Macedonia)
Credits: Grandfather And Grandson (2018), Secret Ingredient (2017), The Liberation Of Skopje (2016)
"Secret Ingredient was my big break — I felt lucky and grateful to be cast in it. I wanted my work in it to have an effect and I'm glad we touched people. I have two movies that are about to come out in 2019. One was filmed in Ohrid by a Macedonian director, Ilija Piperkovski, and the other one is a Slovenian movie by Slovenian director Andrej Kosak. All the positive people that I have met during my life journey as an actor have been an inspiration. Even the things that I felt weren't right for my career inspired me later."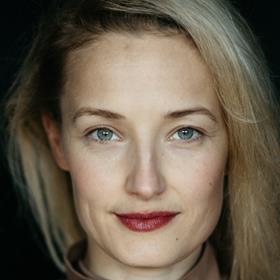 Ine Marie Wilmann (Norway)
Credits: Sonja: The White Swan (2018), Homesick (2015)
"My first film Homesick, even though it was not a very commercial project, opened my eyes to acting for the camera, and it opened new doors in my career as well. I guess my big break has come just now with Sonja: The White Swan, because it's a much bigger film in every way, so the attention that follows is equivalent. The complex character and the project itself was like an actor's dream come true. The future is female, so I hope the future is full of interesting and complex female characters — just like in the real world."