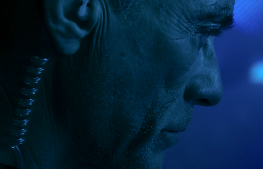 Blue Fox has acquired rights to recent Fantastic Fest North American premiere The Bouncer starring jean-Claude Van Damme.
Blue Fox has set a January 11, 2019, theatrical launch for the French and English-language film directed by Julien Leclercq from a screenplay by Jérémie Guez.
Labyrinthe Films produced with Leclercq, Guez, Aimée Buidine, and Julian Madon. Other Angle Pictures represents international rights and introduced the project at AFM 2017.
The Bouncer centres on Lukas, a tough nightclub doorman struggling to raise his eight-year-old daughter. When an altercation lands him in jail, Lukas is forced to collaborate with the police and infiltrate a Flemish gang in order to secure his freedom and regain custody of his daughter.
Sveva Alviti, Sami Bouajila, Sam Louwyck, Kaaris, Kevin Janssens, and Alice Verset round out the key cast.
"Jean-Claude Van Damme proves he is still one of the greatest action stars in our lifetime while truly showcasing his talent as a great dramatic actor," said Blue Fox. "Julien Leclercq made a fantastic film, telling a powerful story with nuanced performances, gritty cinematography, realistic car chases, and top notch fight choreography that is already impressing critics and audiences around the world."
Blue Fox Entertainment's James Huntsman negotiated the deal with Other Angle Pictures' Olivier Albou on behalf of the filmmakers.