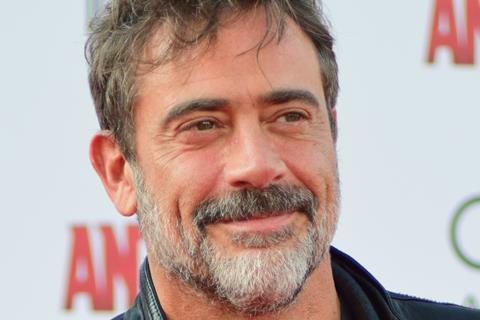 Christian Mercuri's finance and international sales company Capstone has closed a deal with Good Films Collective and Miriam Segal to finance and handle international distribution on a number of the production group's upcoming feature films, kicking off with The Postcard Killings.
The crime thriller is in pre-production and stars Jeffrey Dean Morgan (pictured). Danis Tanovic directs from Andrew Stern's adapted screenplay based on the novel by James Patterson and Liza Marklund.
The Postcard Killings centres on a New York detective investigating the death of his daughter who was murdered on her honeymoon in London. During his investigation, similar crimes are reported across Europe with each killing accompanied by a postcard sent to a local journalist.
Connie Nielsen and Cush Jumbo (The Good Fight) star alongside Morgan. Producing are Paul Brennan, Peter Calvin Nelson, Leopoldo Gout, and Segal.
"With Capstone I believe we've found our long-term partner," said Segal. "Christian and his team's knowledge and experience of the market are invaluable to an independent company like ours. We very much look forward to working together."
"Miriam has shown a knack for both developing and producing quality feature films," said Mercuri. "Her passion and energy are contagious and I look forward to working with her on the upcoming slate."
Segal's credits at Good Films include The Great Ghost Rescue starring Kevin McKidd, Good starring Viggo Mortensen, Jodie Whittaker and Jason Isaacs, true-crime thriller The Infiltrator with Bryan Cranston and John Leguizamo, and the recently completed City Of Lies starring Johnny Depp and Forest Whitaker.
Good Films Collective's development slate includes Can I Be Honest, In The Hours Of Night, People Of The Book, Mother Russia and The Man Who Stole The Sky.
Mercuri formed Capstone in 2017 with a focus on quality commercial films with worldwide box office appeal. Mercuri has sold, financed and produced more than 150 features and prior to Capstone, he played an integral role in bringing to the screen the likes of The Wolf Of Wall Street, The Expendables, Dumb and Dumber To, and Out Of The Furnace.