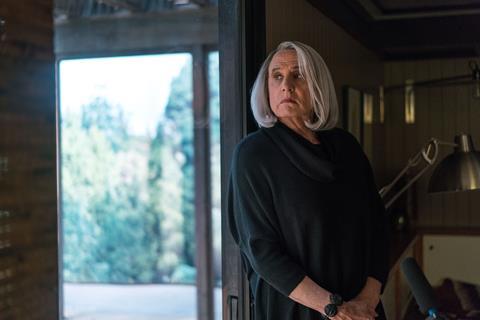 Jeffrey Tambor issued a statement on Sunday (November 19) saying he was leaving Transparent following allegations of sexual harassment.
The actor, who won Emmys in 2015 and 2016 for the lead role of Maura Pfefferman in Amazon Studios' most prestigious series to date, revealed his decision to Deadline Hollywood.
"Playing Maura Pfefferman on Transparent has been one of the greatest privileges and creative experiences of my life," Tambor said. "What has become clear over the past weeks, however, is that this is no longer the job I signed up for four years ago.
"I've already made clear my deep regret if any action of mine was ever misinterpreted by anyone as being aggressive, but the idea that I would deliberately harass anyone is simply and utterly untrue. Given the politicized atmosphere that seems to have afflicted our set, I don't see how I can return to Transparent."
Two transgender actresses have separately accused the Transparent star of sexual harassment. Former assistant Van Barne alleged harassment earlier in November, and actress Trace Lysette followed that up with an accusation last week.
Tambor admitted that while he could be hard to work with and opinionated, he has never been a predator. It is understood that after the first claim, showrunner Jill Soloway had considered writing Maura Pfefferman out of the upcoming fifth season, which could air in late 2018.
Amazon Studios had not replied to requests for a comment at time of writing.