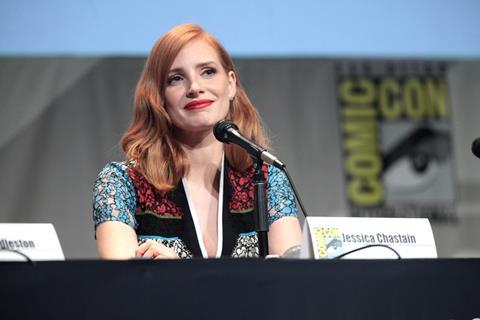 Jessica Chastain will star in the comedic drama Losing Clementine that Argentinian filmmaker Lucia Puenzo will direct and Sierra/Affinity will introduce to international buyers at AFM this week.
Better Call Saul screenwriter Ann Cherkis adapted the story from the novel of the same name by Ashley Ream about a celebrated artist who ditches her medications and has one month to tie up loose ends, only to uncover tragic secrets about her family.
Italia Film-based Sentient's Renee Tab (Peppermint, Feud: Bette And Joan) acquired the book last year, developed the script, packaged the project, and raised the financing. Tab will produce with her partner Christopher Tuffin alongside Freckle Films' Chastain and Kelly Carmichael. Miller Way's Michael and Jeeny Miller will serve as executive producers alongside Sentient's Jake Martin and Maryam Lieberman, and Ann Cherkis.
CAA Media Finance is arranging financing for Losing Clementine and represents US rights.
Chastain most recently starred in It: Chapter Two and stars in the upcoming The Eyes Of Tammy Faye, and spy thriller 355.
Puenzo's XXY won the Critics' Week Grand Prize in Cannes in 2007. Her credits include The Fish Child and Argentina's 2013 Oscar submission The German Doctor. In TV she has directed Cromo and La Jauria for Freemantle.