EXCLUSIVE: Principal photography on thriller True Crimes, starring Jim Carrey, will begin in Poland's Krakow on Nov 7.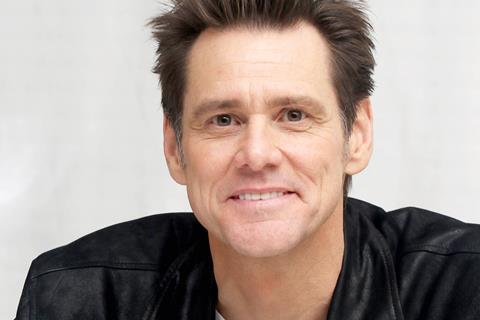 Speaking to ScreenDaily, the film's UK screenwriter Jeremy Brock explained that his screenplay was inspired after reading David Grann's New Yorker article True Crimes - A Post-Modern Murder Mystery, which centres on a Polish murder investigation turning to clues found in a novelist's book that bear a bizarre resemblance to the case.
Brock, whose screenwriting credits include Mrs Brown, The Last King Of Scotland and Brideshead Revisited, spent a week in Poland in 2008 "just getting my bearings".
"I spent the intervening time to find my inspiration for what has become an original screenplay," he recalled, noting that, in his 30 years as a screenwriter from his beginnings as a co-writer of the BBC TV series Casualty in 1985, "I haven't worked so long and persistently on one project as I have done on this one".
"Through working with [producers] Brett Ratner and David Gerson along with some short marriages to various directors, the script began to evolve," he added.
"For me, working with a subject in the public domain means doing a great deal of research and gradually working it into my particular version.
"Once I got to work with [the film's director] Alexandros Avranas from the end of last year, the script really took off because he and I have a symbiosis.
"It is a perfect marriage of my Anglo-Saxon mentality and his more European approach to filmmaking."
He pointed out that during the various stages of the project's development "Brett Ratner has always been a champion of this project and David Gerson the rock - he is one of those rare kinds of beast who never lets go".
Moreover, the decision by the Polish Film Institute to grant production funding to True Crimes saw the project make the important shift from being "a film with aspirations" to one that "suddenly felt real".
"Jim Carrey came onboard before the financing was fixed and we worked with him on a vision of the script that fitted his vision of the persona," Brock added..
True Crimes is the third feature film to be directed by Greek-born Avranas, who studied in Berlin at the University of Arts and won a Silver Lion at the Venice Film Festival in 2013 for his second film Miss Violence
Carrey will be joined by an impressive European acting ensemble including Ida star Agata Kulesza, Nymphomaniac's Charlotte Gainsbourg, Aki Kaurismäki regular Kati Outinen, Polish actor Zbigniew Zamachowski (Walesa: Man Of Hope), and New Zealand-born Marton Czokas (The Equalizer, Sin City 2).
Produced by Ratner and Berlin-based Gerson, True Crimes has Ida producer Ewa Puszczynska of Opus Film serving as the local Polish co-producer.
Principal photography is scheduled to wrap on December 20 with the production then moving to Berlin for post-production at Post Republic.