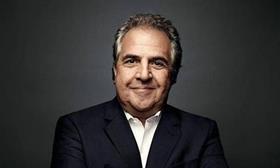 The Producers Guild of America announced on Thursday (March 29) the headlining sessions for its 10th annual Produced By Conference will include sessions with Paramount Pictures chairman Jim Gianopulos, Marvel Studios head Kevin Feig, talk show host Samantha Bee, and producer Larry Gordon.
The conference will run from June 9–10 in Los Angeles.
Conversation With: Samantha Bee and Jason Jones will discuss Bee's Emmy Award winning talk show Full Frontal With Samantha Bee, as well as their scripted series The Detour.
Conversation With: Kevin Feige examines the experiences president of Marvel Studios has had in developing blockbusters over the past decade, including Black Panther.
Conversation With: Jim Gianopulos (pictured) is an open discussion with the chairman and chief executive officer of Paramount Pictures, while Larry Gordon: Uncensored is an open discussion with the producer behind iconic films like Field Of Dreams, Die Hard, and Hellboy.
The Producers Mashup, a networking event that allows conference attendees the opportunity to meet producers and executives, returns this year.