EXCLUSIVE: The veteran executive will head to Toronto next week with the Covert team in his new role as senior vice-president of international sales.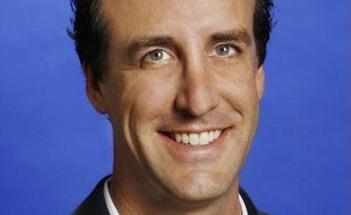 Harvey reports to president of international Liz Kim Schwan and will handle Covert's production slate and lead sales on the newly launched Lexica Films label.
"Covert have established themselves as one of the go-to places for star-driven material," said Harvey. "I'm very impressed by their slate of films and I look forward to working with Liz and Paul [Hanson, CEO] and the entire Covert team."
"I'm thrilled to have such a well loved executive like Jim on board," said Kim Schwan. "Jim's experience and knowledge make him a critical member of our growing team as we expand our slate."
Lexica launched last week with disaster title Earthquake starring Cannes 2007 best actor winner Konstantin Lavronenko and the team has boarded sales on a second title.
Russian-language fantasy thriller The Night Watchmen centres on an 18-year-old courier who rescues a young woman from a band of strangely powerful attackers.
The encounter leads the courier to an underworld of supernatural beings and the organisation that controls them.
Emilis Velyvis directed from a screenplay by Oleg Malovichko and the film stars Ivan Yankovski, Lyubov Aksenova and Leonid Yarmolnik.
Harvey brings more than 20 years of experience to Covert Media and most recently served as executive vice-president of Inception Film Partners, where he was involved in the sale of Imperium starring Daniel Radcliffe and Boulevard starring Robin Williams.
His career credits include executive vice-president of sales at Affinity/Bold Films and vice-president of international sales at Element Films, as well as executive roles at Myriad Pictures, Lakeshore International and Summit Entertainment.
Covert's sales slate includes the upcoming Ophelia starring Naomi Watts and Daisy Ridley.