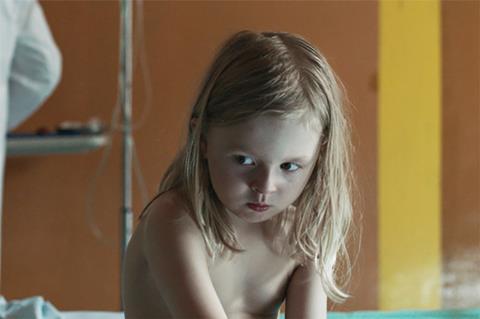 The International Film Festival Rotterdam (IFFR) has announced the opening and closing films for its 47th edition (24 Jan to 4 Feb).
The event will kick off with Jimmie by Swedish filmmaker Jesper Ganslandt. The road movie about a father and son on the run stars the director and his own four-year-old son in the lead roles.
Ganslandt's other films include Falkenberg Farewell (2006), The Ape (2010) and the upcoming English-language thriller Beast Of Burden starring Daniel Radcliffe.
Closing the festival on 3 February is Armando Iannucci's comedy The Death of Stalin, which chronicles the power struggle following Stalin's death in 1953. Michael Palin, Steve Buscemi and Jeffrey Tambor star.
Festival Director Bero Beyer said of Jimmie: "Ganslandt offers a truly new perspective in an intense cinematic experience that makes us view the world anew. The film is an honest and subtly executed take on one of the more pressing issues we face in today's society, as seen through the eyes of a striking protagonist, a four-year-old boy. Jimmie is a remarkable, emotional and thought-provoking story and we're proud it will open our 47th edition."
IFFR announced the first 15 titles for its 2018 edition last year. They include Sean Baker's The Florida Project; Guillermo del Toro's The Shape of Water; Wang Bing's Golden Leopard winning Mrs. Fang, Alexey Fedorchenko's Anna's War and Constantin Popescu's Pororoca.
The festival will also host international premieres of La fleurière by Ruben Desière and The Bottomless Bag by Rustam Khamdamov.