HanWay Films to sell A Prayer Before Dawn at AFM; shoot to begin April 2016.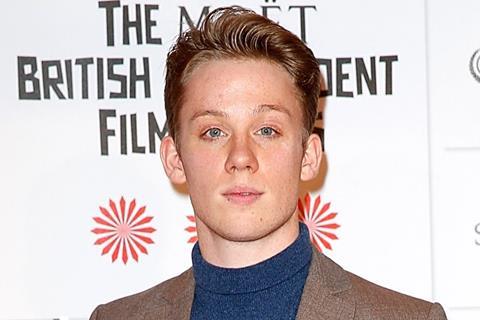 Peaky Blinders star Joe Cole is to replace Charlie Hunnam (Pacific Rim) in true-life Thai kick-boxing prison thriller A Prayer Before Dawn.
Cole is a former Screen Star of Tomorrow and has recently completed filming independent feature Woodshock, alongside Kirsten Dunst. Currently filming season three of Peaky Blinders, Cole will next be seen in Jeremy Saulnier's Green Room and Billy Ray's The Secret In Their Eyes with Nicole Kidman, Julia Roberts and Chiwetel Ejiofor.
A Prayer Before Dawn, produced by the UK's Hurricane Films, is directed by Jean-Stephane Sauvaire (Johnny Mad Dog) and was first announced ahead of last year's American Film Market (AFM).
HanWay Films will return with the film at this year's AFM (Nov 4-11) to sell international rights.
Creative Artists Agency (CAA) will co-represent the film's domestic distribution rights with HanWay.
Sauvaire has found an abandoned prison in Thailand where shooting will commence on April 4 2016 with Cole already in training for the Muay Thai sequences with Billy Moore, the author of the book, whose experiencesthe film is based on.
Producers are Sol Papadopoulos and Roy Boulter of Hurricane Films, who previously optioned the material.
The screenplay is by Johnny Hirschbein and Nick Saltrese, based on the book by Moore. Executive producer is Rita Dagher.
A Prayer Before Dawn tells the true-life story of Moore's incarceration in Thai prison Klong Prem, the notorious Bangkok Hilton, where he trains in the art of Muay Thai Boxing.
Director Sauvaire said: "Joe Cole is just the kind of committed young actor this project has been looking for – he will totally inhabit this exciting and demanding role, which combines a survival story with the thrill of Thai boxing."
Sauvaire's Johnny Mad Dog debuted at Cannes 2009.
Producers Papadopoulos and Boulter recently completed shooting on their Terence Davies directed biopic of Emily Dickinson, titled A Quiet Passion, starring Cynthia Nixon, Jennifer Ehle and Keith Carradine.
Hurricane Films' previous production directed by Davies, Sunset Song, premiered at this year's Toronto, with US rights sold to Magnolia. The film gets its UK release on Dec 4 with Metrodome distributing.
Cole is represented by CAA and Troika.