SXSW premiere charts career of North Carolina band.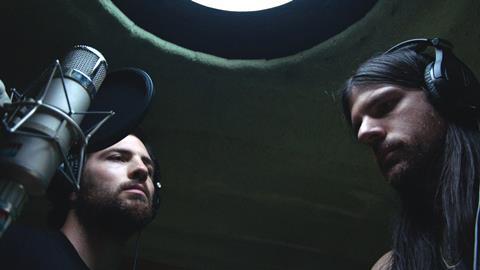 Oscilloscope has picked up North American theatrical rights to co-directors Judd Apatow and Michael Bonfiglio's May It Last: A Portrait Of The Avett Brothers.
The film premiered at SXSW where it received the 24 Beats Per Second Audience Award and took more than two years to shoot as Apatow and Bonfiglio followed North Carolina band The Avett Brothers.
O-Scope plans a theatrical event release nationwide later this year. The documentary will air on HBO in early 2018.
May It Last is an Apatow Production in association with RadicalMedia and marks Apatow and Bonfiglio's second collaboration following last year's Doc & Darryl that was part of the ESPN Films: 30 for 30 series.
Apatow and Bonfiglio produced and Jon Kamen, Dave O'Connor, and Justin Wilkes served as executive producers.
"Making May It Last was a three-year labour of love for us, and we are thrilled that Oscilloscope is bringing it to audiences to experience on the big screen," Apatow and Bonfiglio said. "We can't wait to share the love."
O-Scope's Dan Berger said, "May It Last is a portrait of not just a loved and acclaimed band, it's an introduction to the caring, thoughtful, and sincere people we hear in their music. I definitely want to get a beer with the Avett Bros."
"Judd and Mike have cinematically captured something we are trying musically to present every time we make a record: an honest and artistic portrait of life as we experience it," founding band member Seth Avett added.
O-Scope brokered the deal with UTA Independent Film Group.